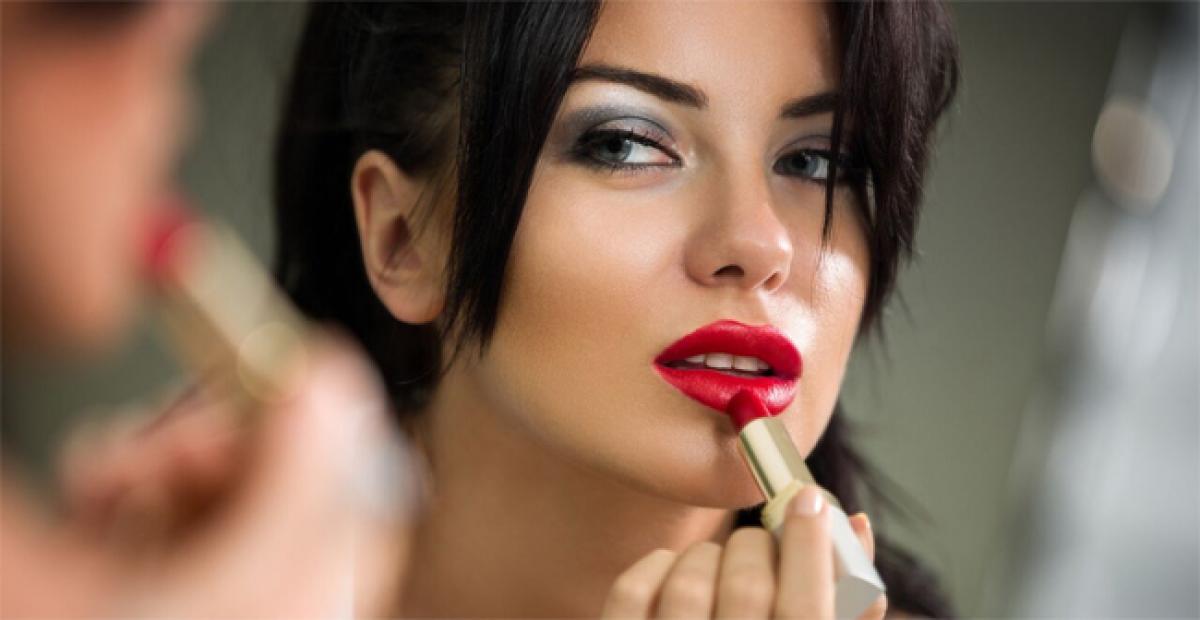 Highlights
How too often you find yourself a lipstick that matches up your skin tone well Yes, confusion in beauty can bring disaster so it is better to know your skin tone and opt for makeup shades especially lip colours that suit you
How too often you find yourself a lipstick that matches up your skin tone well. Yes, confusion in beauty can bring disaster so it is better to know your skin tone and opt for makeup shades especially lip colours that suit you.
Rozar Lobo, Makeup Artist at The Body Shop India, lists down some tips to pick your shade according to skin tone.
If you have fair skintone, go for cool colours. To accentuate your skintone, wear lipshades of peaches, nude pinks, mauve. For fair skin, you can go for mattes. For the eyes, you can swap light eyes with bold lips or vice versa depending upon the occasion.
If you have a wheatish skin tone, go for a truly warmer lip shades, even reds and orange. On this skin tone every colour from light to dark suits well. To pick and choose, make sure that your face is bright and not dull. Use a thin layer of BB cream or cushion foundation and play with kohl eyes. Give equal attention to lips and eyes to highlight your features.
If you have neutral skin tone, opt for dark pink or violet or just browns. Make sure you always opt for matte shades that do justice to your face and keep you all day long elegant and classy.
If you have darker version of skin tone you can opt for sheer glossed and maroon tones or brown lip shades, that suits you well. Intense smoky eyes with nude lips with a tinge of sheer gloss always wins the game.
Nudes: The classic nude shade is for the girl on the move. Basically, a fair skin tone can pull off any kind of lipstick shade, but the best are the nudes.
Pink: Pink lips have been a girl's weakness for long. The lighter or neon pink shades go best with fairer and medium skin tones. The dark and warmer shades of pink looks best on wheatish complexion.
Reds: That's one colour which will never go out of trend! And a red lipstick is a staple beauty item for every girl's bag. The shade works for every skin tone, and when paired up with barely-there makeup, speaks volumes for itself.
Corals: Coral lips go well with a little darker or tanned skin. Too dark a shade could be a bit intimidating, but a burnt shade works well for the Indian skin tone.