Bhavan's Vivekananda College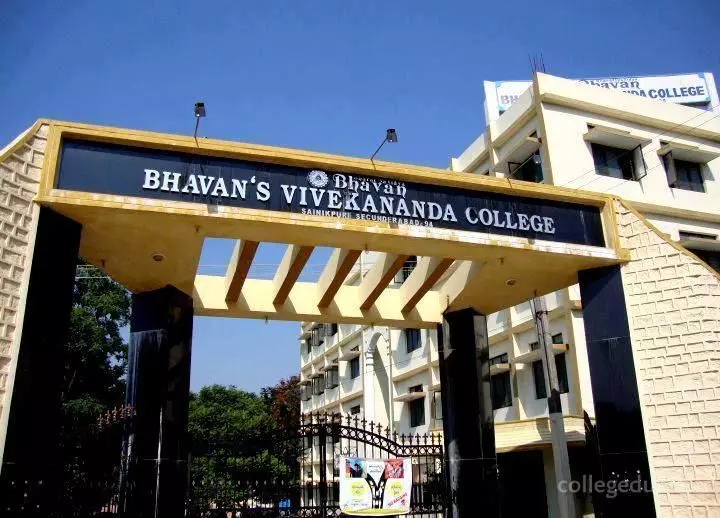 Highlights
The Department of Physical and Life Sciences of Bhavans Vivekananda College celebrated National Science Day on Thursday The theme for the event was Science for the people and the people for Science The National Science Day began with an inaugural session attended by, Vice Chairman, Air Cmdr Retd J L N Sastry, VSM Prof Y Ashok, Principal, BVC, faculty members and students of Physical
The Department of Physical and Life Sciences of Bhavan's Vivekananda College celebrated National Science Day on Thursday. The theme for the event was "Science for the people and the people for Science". The National Science Day began with an inaugural session attended by, Vice Chairman, Air Cmdr. (Retd) J L N Sastry, VSM; Prof Y Ashok, Principal, BVC, faculty members and students of Physical Science and Life Sciences., Air Cmde. (Retd) J L N Sastry, VSM,Vice Chairman , BVC , discussed the importance of science in our daily life. Prof Y Ashok appreciated the efforts of the various Departments of Sciences for their team work.
The Chief Guest, Dr J Kedareswari, Curator, Education, Publication, Public Relations, Salar Jung Museum, Hyderabad, gave an insight into how science can be useful for the people. She emphasised the importance of science in safeguarding the cultural heritage of our country.
There was a Science Fair which included events such as live experiments, poster presentations, display of models and a Quiz competition. There was an enthusiastic participation by the students of various science departments of the college.
A total of 150 students registered for the various events in the Science fair. The theme for Poster Presentations for the Dept of Computer Science was: "IoT Applications and Security", in which 39 students participated. The next event that was conducted by the Dept of Computer Science was Project Presentations on various platforms such as Android and Arduino Programming which had around 40 participants. There were a total of 78 poster presentations given by students from both Physical Sciences and Life Sciences. A total of 23 teams had participated in the Quiz conducted by the Dept. of Genetics and Biotechnology and 18 students who had participated in the Micro Presentations.
The National Science Day celebration came to an end with Prof Y Ashok, Principal, BVC, giving away the prizes for all the winners of various events and certificate of appreciation to all the participants.