Can't stand mosquito bites, rue people in Kukatpally & Miyapur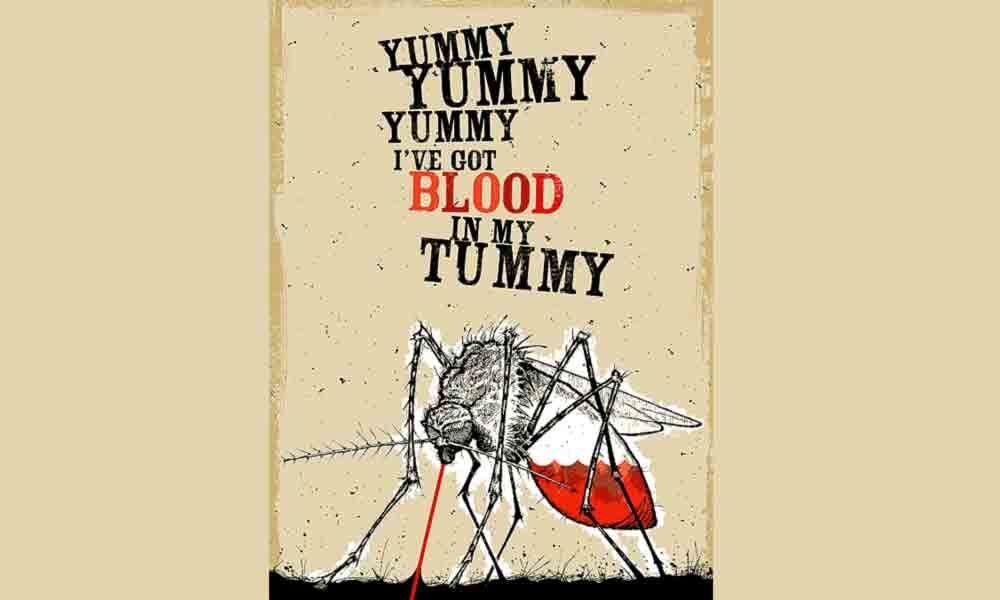 Highlights
As many as 120 cases of dengue and 71 cases of malaria were reported in the West Zone in August
Kukatpally: Residents of the various colonies around Miyapur and Kukatpally areas are facing the growth of the menace of mosquitoes. Residents of the areas are contemplating starting a large-scale campaign to attract the attention of the authorities towards the growing menace of mosquitoes in surrounding areas.
As soon as the sun sets, residents are in a panic state and start taking measures to keep the mosquitoes from invading their houses. As many as 120 cases of dengue and 71 cases of malaria were reported in the West Zone in August.
Surendra Revanuri, a resident of Matrusri Nagar Colony, shared, "Our colony is opposite Miyapur metro station. We have Meedhikunta Lake behind our colony. Sewage from all residing colonies around the lake has been dumped into this lake this causes a lot of mosquitoes menace, water contamination, and bad odor. We have raised numerous complaints with concerned GHMC authorities and local MLA to do regular fogging and spraying. Every one assured to help but nothing is happening on a regular basis."
Kiran Reddy, the Assistant Entomologist (West Zone), said, "The fogging is being carried out in three circles Kondapur, Serilingampally and Gachibowli where fogging is done fortnightly once in every 15 days after 6 pm in the evening and larva protection spraying is done once every week."
Srikant Singh, a resident of Lodha Meridian, Kukatpally, complained, "We are facing mosquito maniac at our colony and so are all surrounding areas in KPHB phase-4 and 5. A huge amount of rainwater remains collected in the large pits, which are built near our colony, throughout the year. The pits have become a mosquito breeding grounds and keep spreading mosquito maniac in the surrounding area."
He further adds, "Entire area is affected by mosquitoes. Dengue and malaria cases have become a common phenomenon. Fogging happens but not regularly in our area and we have to call the entomology department for fogging in our area. Larva production spraying is the need of the hour in the accumulated water pits. Mosquitoes number hasn't come down and fogging is totally ineffective in the whole of KPHB Phase-4 & Phase-5 is badly affected."