Hyderabad parents on the edge over sending wards to schools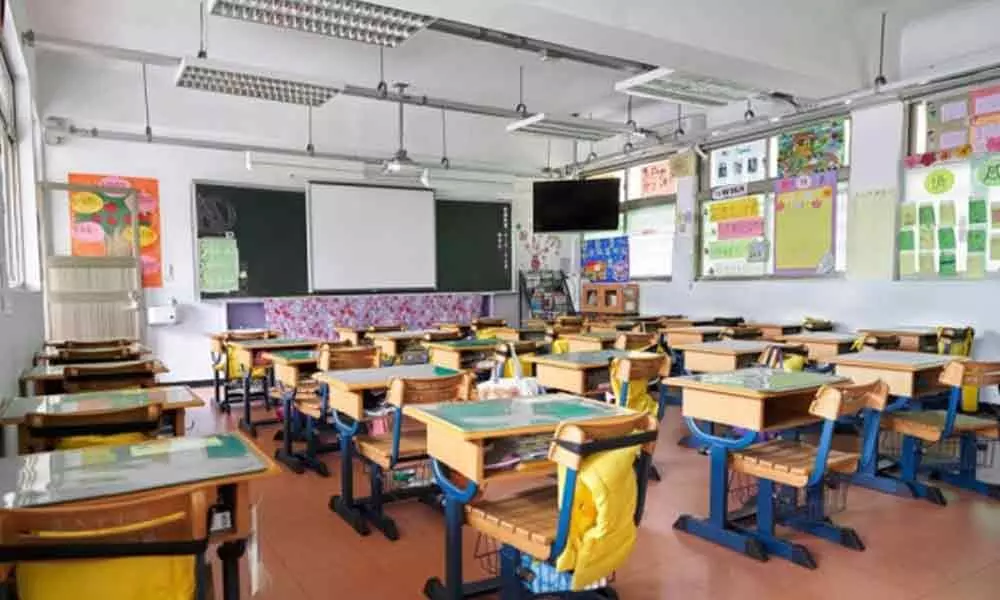 Highlights
72 per cent of parents want children to adopt 'Namaste' and give up shaking hands Say going to malls/movies, family vacations or restaurants & public transport risky
Survey finds many city parents in wait-and-watch mode, not to willing to send immediately Homeschooling has seen a surge in ratings with 15 per cent seriously considering it as an option
Hyderabad: Cautious parents are chalking out their own plans to ensure safety of their wards when schools re-open. A nation-wide online survey carried out by ParentCircle, a parenting platform 53 per cent of parents from Hyderabad participated in it and expressed that they would wait at least a month to send their kids to school after reopening. But, 22 per cent of parents have made up their minds not to send their wards to school for six months, and nearly 18 per cent preferred to go for homeschooling.
Apart from Hyderabad, 12,000 parents from Bangaluru, Delhi, Mumbai, Chennai and Kolkata participated in the survey. The founder of ParentCircle, Nalina Ramalakshmi, said: "50 days after the COVID lockdown, 92 per cent of the Indian parents are unwilling to send their children to schools immediately upon reopening. The trend of unwillingness is not confined to one city or a particular hotspot, but across the cities where the online classes are being conducted."
In Hyderabad, at least 56 per cent said they would watch at least a month after reopening to assess the situation and barely 8 per cent are willing to send their children back to school immediately upon reopening. Homeschooling has seen a surge in ratings with 15 per cent seriously considering it as an option. It seems parents are seriously marking their own action plans for their children. Reflecting this, 56 per cent of parents from Hyderabad said they won't send their wards to birthday parties in 2020. Against this, 41 per cent are ready to allow their children to birthday parties, only if social distancing norms are in place. Similarly, in the case of sports and games at schools, too, 42 per cent of parents want to allow their wards to play only with social distancing norms.
While 54 per cent of parents wanted to completely avoid going to malls and movies with children in the reminder period of 2020, another 42 per cent wanted to wait and watch before deciding on it. That apart, 84 per cent of the respondents said they don't want to visit restaurants at least for the next three months after lockdown is lifted.
While 30 per cent wish to switch over to online activity classes about 35 per cent said the activity classes can wait till things get clearer. No sports and fitness, said 45 per cent for the next six months, only 26 per cent agreed to individual sports, 22 unable are unable to decide right now.
Family vacation and public transport are seen as too risky soon and would be avoided for a considerable period. Over 70 per cent of parents want their children to adopt 'Namaste' and give up shaking hands.