Hyderabad: School teachers, students take baby steps towards online education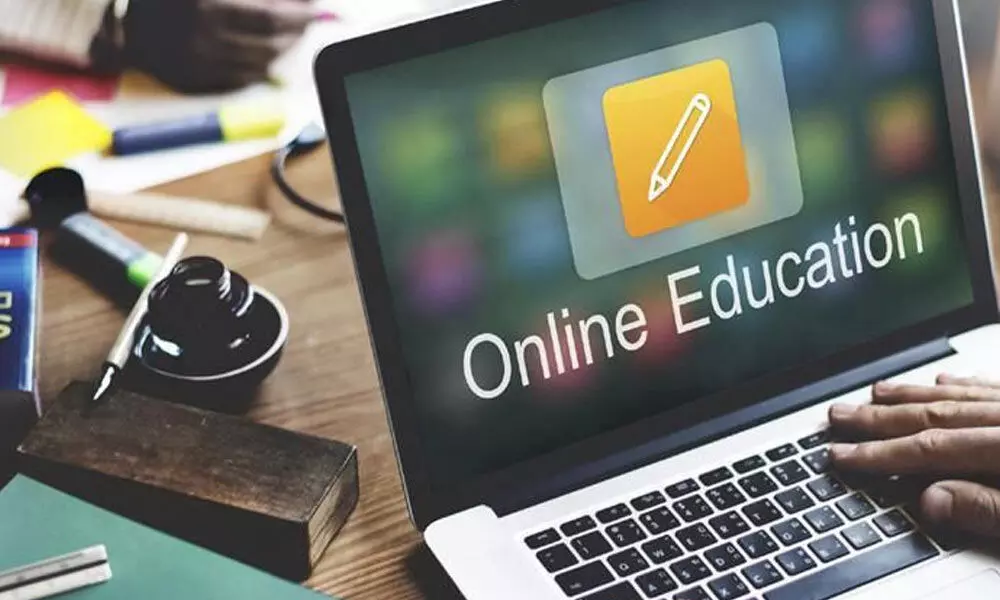 Highlights
Into its third week, the e-learning initiative of the city schools has taken a shape of its own slowly
Hyderabad: Into its third week, the e-learning initiative of the city schools has taken a shape of its own slowly. While debates rage whether the children are being put to stress with back-to-back classes from 8 am to 2 pm, the entire set of stakeholders – school managements, teachers, parents and the most important lot of all, the students, all seem to have adjusted to it.

While fence-sitting parents reluctantly pushed to upgrade their digital literacy and equipment have somehow met the basic requirements of their savvier wards, the school teachers are into WhatsApp groups exclusively created for the academic sessions being imparted virtually.
Schools, at least a few of them, have launched their own apps which are being used with a stutter here or there. Some progressive ones in the upmarket zones of Jubilee Hills have even bought laptops for their staff to be on par with the tech requirements, even as salaries have been cut in many schools by as high as 60 per cent.
A student of Class IX Nivedita (name changed) says, "It's been a mixed kind of period for past two weeks as we were asked to be ready for online classes. We were mentally prepared to get back to school maintaining requisite protocols, but it was not to be. Now, I am being taunted once a while by my teachers if they find me losing my attention once a while during these classes."
While adjusting to the e-learning initiative
• Teachers deal with privacy concerns
• Students cope with attention diversion issues
• Parents are pushed to upgrade their digital literacy
Teachers, from their end are finding it delicate to tell the students, especially girls to be in a 'proper attire' as they attend these sessions. 'After all, there are more than 40 students in a session and one cannot tell a particular student to be better dressed, without worrying about the sensitivities,' confesses Rajitha (name changed), a teacher of an all-girls school.
While anxious students, who are late keep ringing up their teachers to let them in, even after the classes start, the teachers find it exasperating to receive calls from parents and colleagues to remain updated. "It has become very tiring to be on call for more than the normal school timings. There is no privacy as there are many who have access to our private phone number and they keep calling regularly" reveals another exasperated teacher.
With the coronavirus cases showing no signs of abating, the hi-tech engagement of the schools and students is bound to continue. While speculations abound, it could be for the entire academic session, an extreme status as of now. Controlling the pandemic would determine this for sure.
Interested in blogging for thehansindia.com? We will be happy to have you on board as a blogger.