IAS panel to resolve RTC staff demands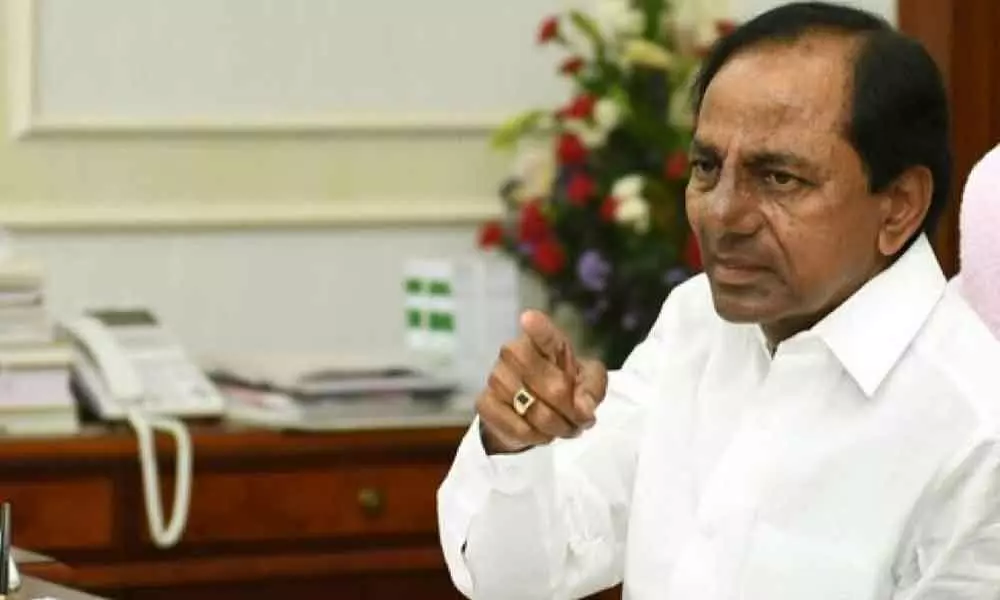 Highlights
Cabinet decides to constitute various Cabinet Sub-committees
Hyderabad: Telangana State Government on Tuesday constituted a three-member IAS officers committee to resolve the demands raised by
TSRTC employees who announced to go on strike from October 5.
Senior IAS officials Somesh Kumar, K Ramakrishna Rao and Sunila Sharma will study the demands and submit the report to the government. The official committee was also asked to hold a meeting with RTC workers on Wednesday.
In the seven-hour long cabinet meeting, Chief Minister K Chandrasekhar Rao discussed several issues mainly RTC employees demands, progress in the developmental programmes, government's performance in the TRS 2.0 government which came into power in December last.
The cabinet also decided to constitute Cabinet Sub-Committees on a permanent basis to advise the government on delivering good governance to the people from time to time.
State Health Minister E Rajendar will head the cabinet sub-committee on Health and Medical issues, Panchayat Raj E Dayakar Rao will lead cabinet sub-committee on Rural Sanitation, Municipal Administration minister KT Rama Rao will head Urban Sanitation committee, Resource mobilisation committee will be headed by State Finance minister T Harish Rao, Agriculture Minister Niranjan Reddy (Agriculture committee), Forest Minister will look after Green Committee, Animal Husbandry minister T Srinivas Yadav will lead Poultry committee and state Welfare Minister K Eswar, who will lead cabinet sub-committee, has been entrusted to prepare a comprehensive report on welfare. The Chief Minister also called a day-long meeting with ministers and district Collectors on October 10 in Hyderabad to discuss various issues.