Secunderabad: Alugaddabavi Junction to get a facelift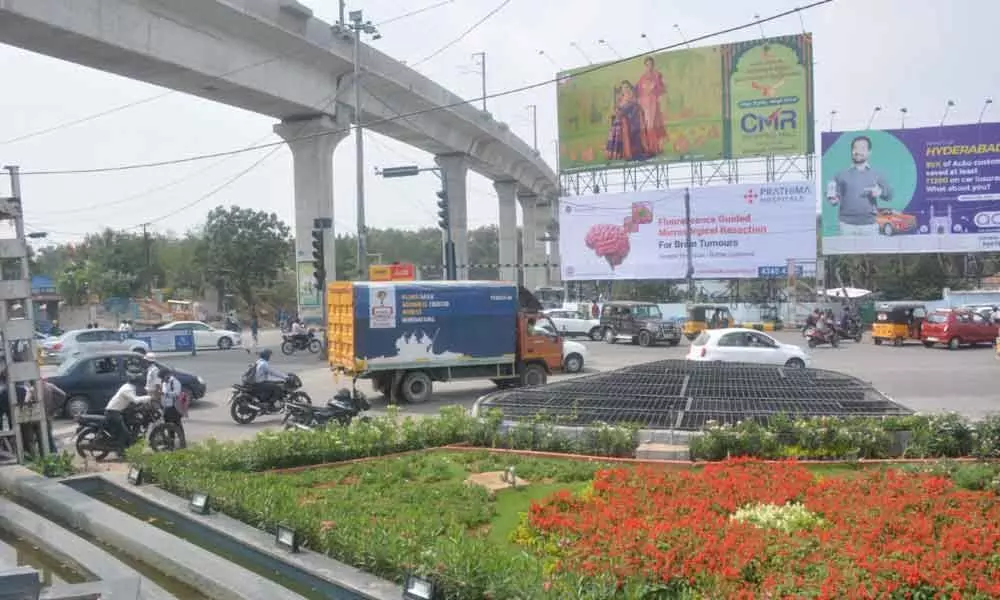 Highlights
As part of junction beautification project, GHMC is constructing a water cascade along with a small lawn at Alugaddabavi Junction, near Mettuguda
Secunderabad: One of the busy intersections in the northern part of the city is going to get a facelift very soon. As part of the junction beautification, Greater Hyderabad Municipal Corporation (GHMC), Secunderabad zone, has started constructing a water cascade along with a small lawn at Alugaddabavi Junction, near Mettuguda.
The water cascade would be inaugurated by GHMC Mayor Bonthu Rammohan.
"The overall look and ambience of a public utility area will give the commuters a greater downtown feel. A water cascade is being constructed in a plot of 800 sq mts near the railway track at Alugaddabavi Junction along with a lawn for greenery purpose. Earlier, the open space was a barren land used by the people to dispose of the garbage and now it is being developed as a green space. The design of the water cascade would be made in polyurethane foam, steps made up of blue tiles and a motor pump is fit for water circulation. Also LED lights would be installed," said Pramod Kumar, Executive Engineer, GHMC, Secunderabad circle 29.
"95 percent of construction has been completed and only final touches are being given. The works started in October 2018 and would be completed by end of February. A lawn of 400 sq mts has been constructed near the structure and around 100 to 150 plants of 10 species will be planted. Already some seasonal and colourful flowering plants have been planted," said Ram Mohan, Deputy Director, Urban Biodiversity, Secunderabad Zone.
Recently, as part of junction beautification, Sangeet junction was renovated with replicas of musical instruments. For this project, three wings pf GHMC were involved. A budget of Rs 30 lakh was sanctioned for engineering works, around Rs 5 lakh for electrical works, Rs16 lakh for greenery and yearly development and maintenance works.