Telangana: Pandemic impinges on education for special kids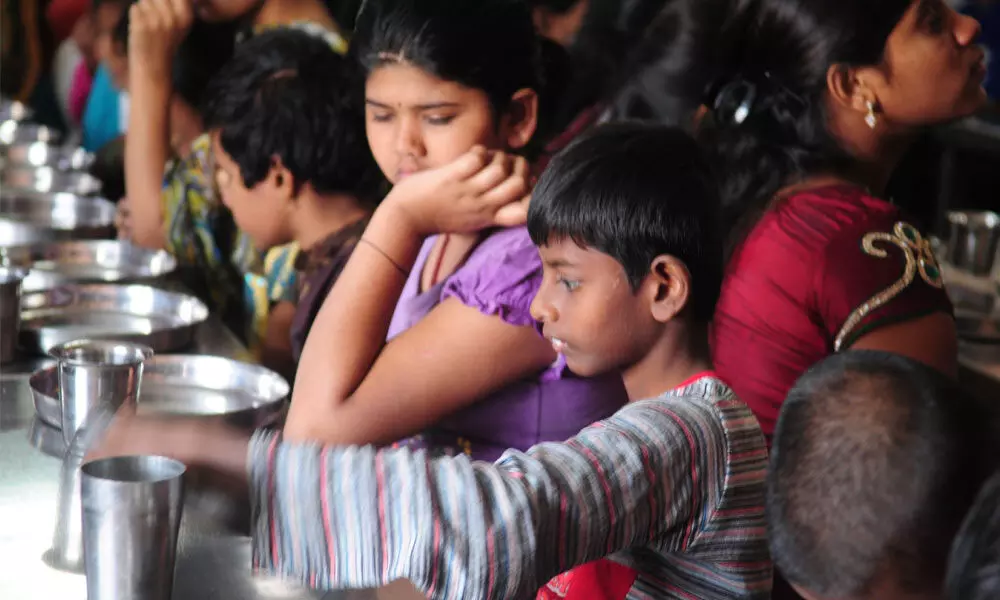 Highlights
About 800 special educators teaching 45,000 special needs students enrolled in government and in welfare organisations
As parents of children from poor financial backgrounds work to meet the ends, schools are managing schedules as per their convenience
Although telephonic services are being provided, the children are unable to cope up due to lack of outdoor physical sessions
Hyderabad: Teachers, parents and students are trying their best to navigate in the unprecedented crisis like the coronavirus pandemic. But for special education classrooms, including students with learning differences as well as developmental and physical disabilities, the challenges are even greater and sometimes insurmountable.
Currently, 800 special educators are present to teach children with special needs in Telangana. Nearly 45,000 special needs students are enrolled in government and in welfare organisations. Special educators are dealing with special needs children through telephonic services and other modalities. The parents have been assigned to oversee the activities for their wards thrice a week. The activities are unique to each child keeping in mind what suits them the best. The activities include graph motors, eye and hand motors activities related to limbs coordination, activities like walking, drawing lines straight and throwing and picking of vegetables.
Kalpagiri, a special educator at Babhita centre, a special school, said that the online mode has become a bane for children with special needs and most of them are going through behavioural changes.
"Although telephonic services are being provided, the children aren't able to cope up as there are no outdoor sessions for physical education. While the pandemic affected the education of all the kids, however, special kids are affected the most as they already have learning challenges and need close monitoring. Also, the children from poor financial backgrounds suffer a lot as their parents work to meet the ends. So, we are managing schedules as per the convenience of their parents," he added.
Dr Saibaba Goud, founder and chairman of Devnar school for blind, which conducts classes for visually impaired children from Class VIII to Class X, said, "With the help of teachers and right technology, we are trying our best to help students in their education. The children are also performing their level best and trying to adapt to new technology. Additional support is being provided by teachers available after class hours. The only drawback here is that the children are not engaging in any physical interactions with friends and teachers, which plays a vital role. We thank donors for providing smartphones to children in need."
Neeraj Singh is a child with special needs who studies in a government school. His mother said that the boy is an intelligent kid. "Initially, he struggled to cope up with online classes. But now he's got used to the technology. Because of the pandemic, he's unable to meet his friends," she added.