Amaravati: Naidu urges DGP to act against murderers of CRPF ex-constable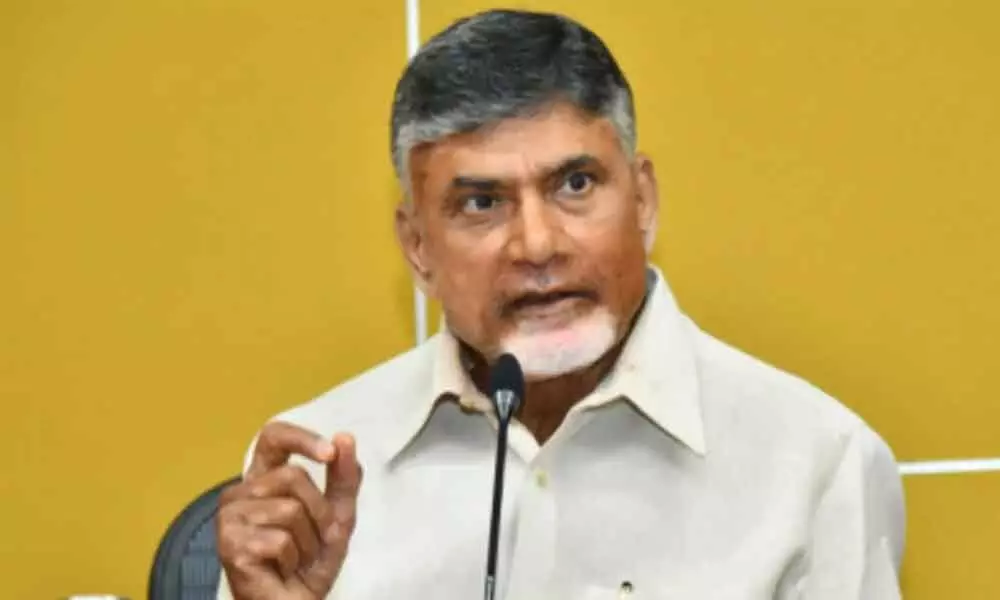 Highlights
Condemning the gruesome murder of former constable of CRPF in Kadapa district, TDP national president and former Chief Minister N Chandrababu Naidu on Friday urged the Director General of Police (DGP) to take immediate action against the culprits
Amaravati: Condemning the gruesome murder of former constable of CRPF in Kadapa district, TDP national president and former Chief Minister N Chandrababu Naidu on Friday urged the Director General of Police (DGP) to take immediate action against the culprits.
In a letter addressed to the DGP, the TDP chief said it is alarming that the whistle-blowers are being targeted, harassed and eliminated in the State. That CRPF ex-constable Gurupratap Reddy was just a whistle-blower who became a target for exposing the YSRCP corruption in Penji Anantavaram sand reach in Jammalamadugu constituency. Also, Gurupratap had questioned the YSRCP government's irregularities in handing over compensation to the evacuees in Gandikota reservoir project. Each of the 877 evacuee families was sanctioned Rs 10 lakh compensation.
Naidu deplored that though the actual number of families in that village was only 350, the YSRCP leaders inflated the number to 677. All the remaining amount was looted by the ruling party leaders. Gurupratap complained against this. In the grama sabha held on November 13 this year, the culprits created a ruckus in the meeting. They tried to disrupt and obstruct the meeting.
The TDP chief said that the YSRCP leaders bore a grudge and revenge against the CRPF ex-constable. Then, Gurupratap was eliminated in cold blood at the very temple where the grama sabha was held. The murder was nothing but a result of exposure of a massive fraud attempt, said the former CM.
Gurupratap had also done his duty. People should understand how the criminals became so brazen that they murdered the CRPF ex-constable in the temple itself.
Naidu said that the murder of a whistle-blower like Gurupratap was a proof of how the criminal gangs and mobs are ruling the roost in the State. Elimination of whistle-blowers was like attacking democracy and breaching the trust of the people. At least now, the corrupt, criminal elements should be brought to book and the rule of law should be restored in the State.