Andhra Pradesh says yes to local body elections: Sajjala Ramakrishna Reddy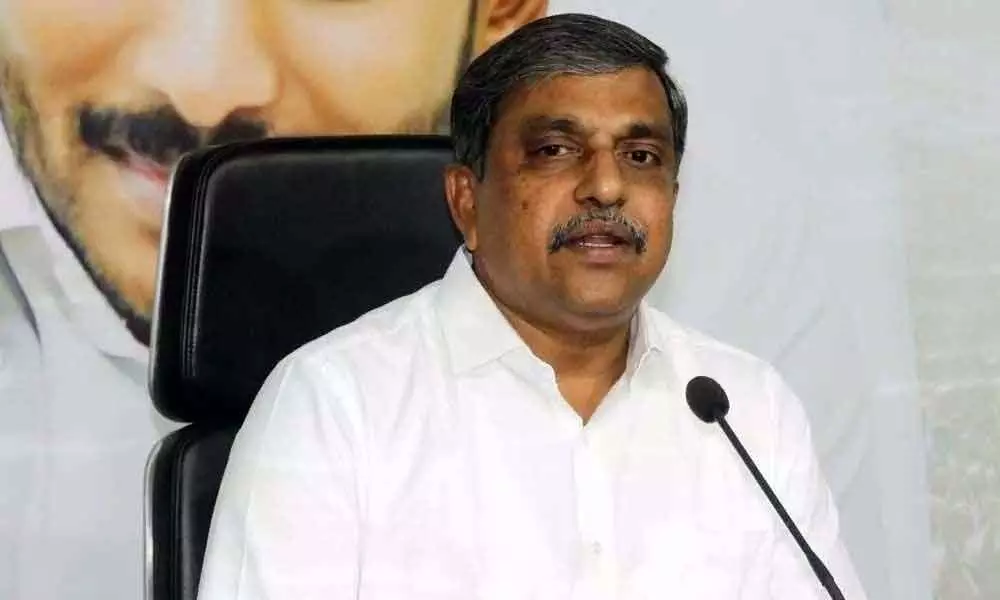 Highlights
The standoff between the State Government and the State Election Commission has come to an end with the government announcing that it would honour the judgement of the Supreme Court and would extend all cooperation to the SEC in smooth conduct of the panchayat elections
Amaravati: The standoff between the State Government and the State Election Commission has come to an end with the government announcing that it would honour the judgement of the Supreme Court and would extend all cooperation to the SEC in smooth conduct of the panchayat elections.
Soon after the judgement was announced, Chief Minister YS Jagan Mohan Reddy held a meeting with Chief Secretary, Advocate-General, Advisor to the government Sajjala Ramakrishna Reddy and DGP. After detailed confabulations, Sajjala announced that though the process of elections would have adverse impact on vaccination programme, the government has decided to go ahead with the polls even if it meant requirement of more staff.
It is beyond comprehension why the process of electing MPTCs and ZPTCs even as the State was reeling under the impact of the Covid pandemic. "There appears to be some conspiracy behind this. The government was concerned about the health issues and not out of fear of defeat as opposition parties were claiming," he said.
He said if there was a spurt in Covid cases, the responsibility would be that of the SEC and not the government, he said. The state government, Sajjala said, will write to the Centre seeking its advice on taking forward the vaccination programme. It will find out if the State government could reschedule the vaccination programme till the panchayat elections were over.
The government advisor was highly critical of the SEC N Ramesh Kumar. Referring to the observation of the apex court that it was an ego clash between the two sides, he said the ruling party has 150 MLAs and there was no ego for them. If at all any ego problem is there it is with the SEC.
He said the SEC opposed polls when there was no problem and wanted polls when problem is there which he refuses to recognise.
Meanwhile, the SEC wrote a letter to the Centre saying that the State Government was not cooperating and hence it should send central forces and officials. It also rescheduled the phase-1 gram panchayat elections notified on January 23 as phase-4. As per the revised schedule the nominations will be received from February 10 between 10.30 am and 5 pm.
Electoral roll will be displayed on February 10 and the last date of receipt of nominations is February 12 and scrutiny of nominations February 13. The last date for withdrawal of nominations is February 16 and polling will be conducted if necessary, on February 21 from 6.30 am to 3.30 pm and counting will be held from 4 pm onwards. The results will be announced on the same day.