Janasena MP candidate JD Lakshminarayana's elections promises to Visakhapatnam voters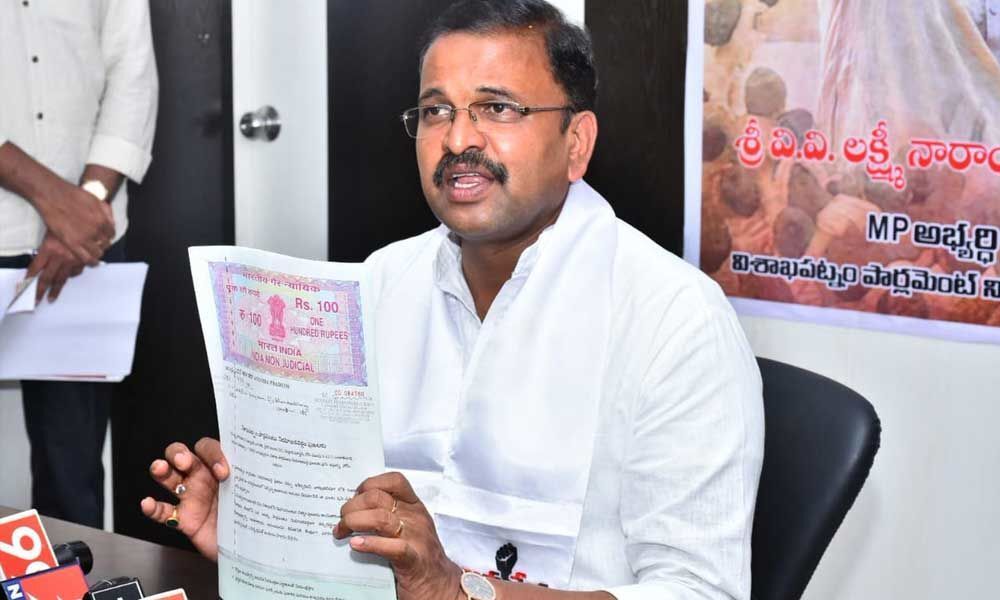 Highlights
The Jena Sena Party Visakhapatnam Lok Sabha candidate, former CBI JD Lakshminarayana has released his elections promises to the voters of his Parliament segment on Saturday
The Jena Sena Party Visakhapatnam Lok Sabha candidate, former CBI JD Lakshminarayana has released his elections promises to the voters of his Parliament segment on Saturday
In a Rs 100 bond paper, JD has promised 15 issues that he'll fulfill once he is elected as Vizag MP in the coming elections.
JD Lakshminarayana has given high priority for safe drinking water, pollution control, medical and health care, the inclusion of Waltair division in Vizag railway zone, industrial sector development in Visakhapatnam are among his promises.
చెప్పిన విధంగా విశాఖపట్నం మేనిఫెస్టో ని బాండ్ పేపర్ మీద ఇస్తున్నాను.@JanaSenaParty @PawanKalyan#AskJDforVizag #JANASENARevolution2019 #VoteForGlass pic.twitter.com/6qwI5RqZu3

— JD Lakshmi Narayana (@VVL_Official) April 6, 2019
April 6, 2019
He promises to turn Vizag a safe city, VIMS will be upgraded as NIMS in Hyderabad. The women police stations will be increased, and special she teams will be formed for the protection women in Vizag.
Nearly 8,40,000 peoples are living in Vizag slums and for their development, a special action plan is designed.
In order to solve the issues of fishermen, an advance market with cold storages and AC vending stalls will be constructed near Visakhapatnam port.
All the major locations in Vizag will be developed as tourists attraction places, and with it, employment opportunities are created for the unemployed youth.
JD Lakshminarayana has promised to set up high court bench in Visakhapatnam.