Kakinada: Municipal Commissioner inspects sanitation works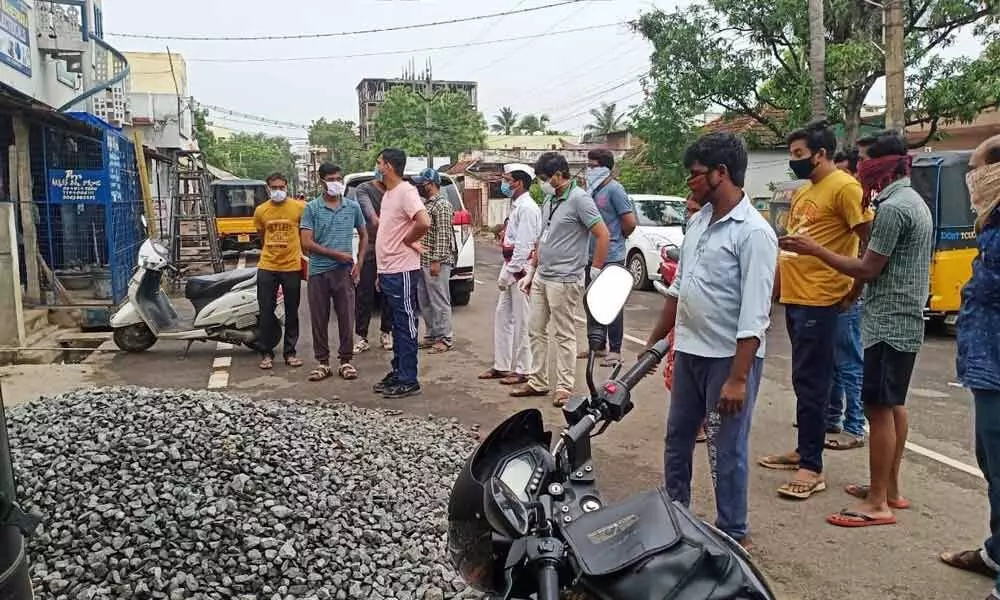 Highlights
Kakinada Municipal Corporation (KMC) Commissioner Swapnil Dinkar Pundkar inspected sanitation and drinking water pipelines of the 1st Ward and 3rd Ward in the local Ramanayyapet on Wednesday
Kakinada: Kakinada Municipal Corporation (KMC) Commissioner Swapnil Dinkar Pundkar inspected sanitation and drinking water pipelines of the 1st Ward and 3rd Ward in the local Ramanayyapet on Wednesday.
He directed the officials to solve the problem immediately. He instructed the building owner to remove the building material on the road. He strongly warned that whoever violates the municipal norms will be dealt with sternly.
The Commissioner also appealed to the public to use only the places fixed by the municipal corporation for dumping of waste and not to throw on street corners and other public places. Later, he visited Mohammedan cemetery at Sambamurthi Nagar bridge. Muslim leaders informed the Commissioner that there were no proper facilities in the cemetery. He assured that adequate measures will be taken to improve facilities.