TTD resolves not to sell temple lands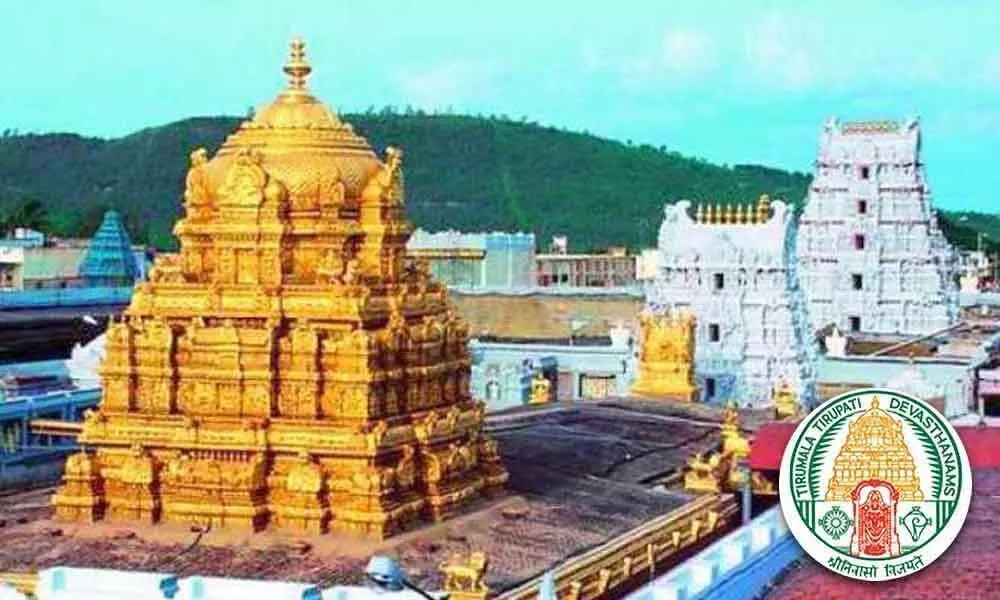 Highlights
To build pediatric hospital on lines of Niloufer
Tirupati: The TTD Trust Board on Thursday adopted a resolution barring the sale of temple lands and other properties under any circumstances and decided to do its best to make viable any unviable properties donated by devotees.
A resolution to this effect was adopted in the Trust Board meeting held through video conference by Chairman Y V Subba Reddy in Tirumala on Thursday following the government order nullifying the resolution adopted by the previous government for the sale of 50 properties located in TN and AP.
Briefing the media, the TTD chairman said that there would be no sale of any properties under any circumstances and no property could be sold.
No properties viable or otherwise would be disposed off and in case of encroached upon properties efforts would be made to possess them back.
He said a committee comprising TTD board members, Swamijis and devotees would be set up to take care of the properties under encroachment and on how to put them to good use.
Reddy who was critical of a section of the media and political parties for unleashing a high pitch adverse propaganda against the TTD management and suspected conspiracy behind the same.
He said the TTD would seek a vigilance enquiry into it. "The root cause of this propaganda was the resolution passed by the previous trust board," he said.
On the much awaited resumption of darshan in the famed Tirumala temple, Reddy said that the TTD was ready to commence it after the lifting of the lock down.
Elaborate arrangements were in place on the hills. He said an inspection was done to look into all aspects of reopening of the temple for devotees.
He added the allotment of rest houses on the Tirumala Hills would be more transparent by the abolition of nomination system.
Following the instructions of CM YS Jaganmohan Reddy, a pediatric hospital on the lines of Niloufer Hospital of Hyderabad, would be established by the TTD.
TTD Executive Officer Anil Kumar Singhal and others were present.
Subscribed Failed...
Subscribed Successfully...