More youth in India succumbing to heart-related ailments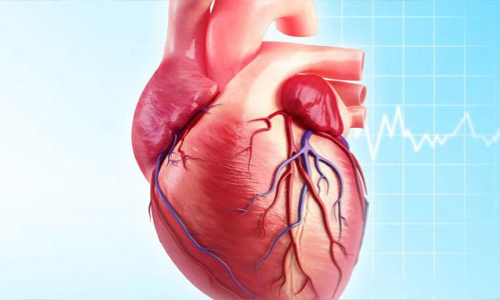 Highlights
In the past decade, a drastic change has been witnessed in the lifestyle of people as a result of which, cases of heart attacks are being reported even at unlikely early ages
In the past decade, a drastic change has been witnessed in the lifestyle of people as a result of which, cases of heart attacks are being reported even at unlikely early ages.
The escalation of heart diseases and the decreasing age of persons experiencing them is ominously increasing. Heart disease is exceedingly becoming common after the age of 30.
Modern lifestyle is considered one of the main reasons for the current scenario of heart ailments in India particularly with desk-bound life, stress and smoking being the contributory factors.
Health experts believe that the disorganised living leads to diabetes, obesity, hypertension, high cholesterol, smoking habits and even depression. High-stress environments make professionals vulnerable to the above risk factors which in turn can result in heart attacks.
The typical age of patients with heart diseases was above 55 years in the country. However, in recent times, 15-20 percent of the heart attack patients fall under the age group of 25-35 years. The major young population is indulging in eating junk and fried foods with the sedentary lifestyle making it worse. Unless the youngsters are made aware of the risk factors are encouraged to adopt an active lifestyle, India has to contend with young people succumbing to heart ailments.
Lifestyle changes -
Youngsters need to adopt a healthy lifestyle to keep heart disease at bay. An area of concern is the subdued symptoms which are often ignored and sudden strokes happen which lead to death in most cases. Treatment in time and monthly check-ups can help in preventing death. Not many are aware of the risk factors triggering heart attacks and they are only identified through check-ups, hence mandatory health examinations should be a part of the schedule on a regular basis.
According to heart experts, the assessment of heart health should start early in today's life keeping in consideration the abundant risk factors and age of screening needs to be brought down substantially to avert heart ailments affecting at a young age.
Detecting heart attack -
Many misinterpret the ECG and ECHO readings, assuming they don't have any blockages if the ECG and ECHO are normal. However, the coronary arteries, the blood vessels that supply blood to the heart itself, narrowing due to the blockage is the most common cause of heart disease but is not looked into in these tests.
Hence, it is better for people above 40 years particularly those with high-risk factors - diabetes, hypertension and obesity, to undergo CT Coronary Angiogram to clearly find the condition of their arteries.
Also, accurate diagnosis is pivotal in saving a patient and also provides a chance at long-term survival as there are several instances where heart condition is not diagnosed.
Researches show that cardiovascular diseases are the number one cause of death around the world with heart disease hitting early in India due to genetic susceptibility. India is seen as diabetes and coronary heart disease capital of the world. The occurrence of Cardiovascular diseases is mainly due to smoking, alcohol consumption, hypertension or stress, unhealthy diet, physical inactivity and because of cholesterol levels in the body. These need to be corrected in order to avoid the risk of death from a heart attack or a stroke.
Also, being obese pushes for a higher risk of cardiovascular diseases such as heart stroke, high blood pressure, diabetes and more. The change of small eating habits to regularly exercising are the best preventive measures apart from regular screening.
Heart disease is often thought of as a concern for men, but, it is also a cause for concern for women as well. As per the statistics, women get heart disease approximately 10 years later than men. If a woman is diabetic, is a smoker or has the family history of premature heart disease, however, the chances of heart disease are possible even in pre-menopause phase.
Heart disease among younger women, aged 35 to 54 is actually on the rise. The symptoms in women may be different from those in men but the most common symptom of heart attack is pain, pressure or discomfort in the chest. Since the pain is not always a severe or even prominent symptom, it is usually ignored. Hence, it is important for women to take care of their hearts.
Regular workouts such brisk walking, cycling, jogging, and swimming for five days a week helps in reducing heart related ailments by 30 percent.
In addition, eating healthy food and reducing stress levels will work against the risk of heart attack.