'Undying passion needed to survive in competition'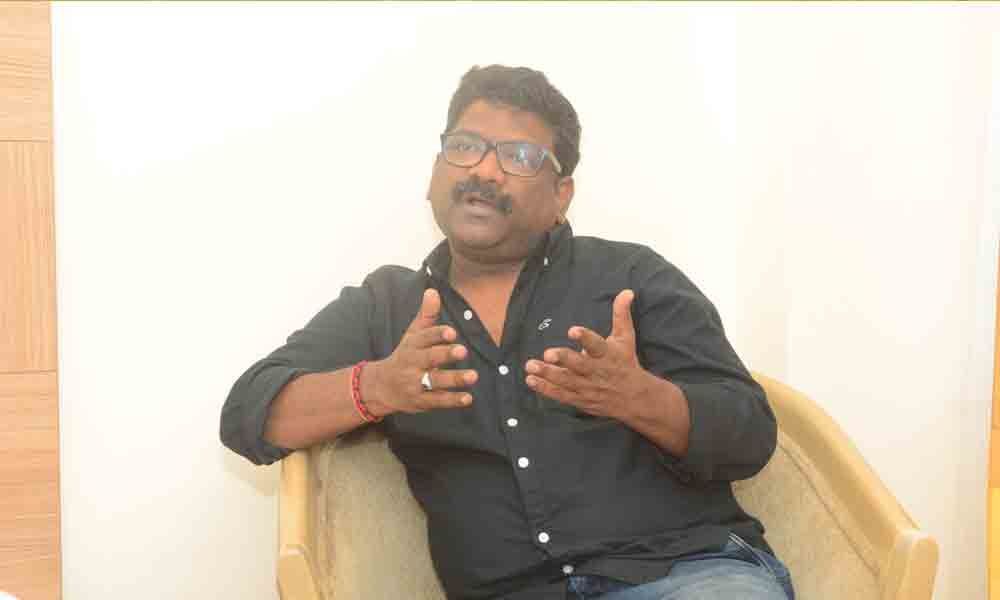 Highlights
Telugu lyricist Chandra Bose says he has never been concerned about the outcome of his work as much as delivering quality output.Says it is not an easy task to write for films as one has to keep several elements in mind such as the situation, background, expectation of director, hero and the audience
Visakhapatnam: Even after 24 years of penning over 3,300 songs, Telugu lyricist Chandra Bose feels that his undying passion, interest and enthusiasm make him stand out in a highly-competitive field.

In an interview with The Hans India, Chandra Bose makes it clear that he has never been concerned about the outcome of his work as much as delivering quality output.
"If Annamayya, who belongs to 15th century, expected rewards or recognition, he would not have composed 32,000 soul-stirring compositions for Lord Venkateswara. What mattered was his single-minded devotion to compose for the Lord. Likewise, in a creative discipline, as long as our work could strike a chord with the audience, it will certainly reap rewards sooner or later. However, I am content with the recognition for my works so far except that I have not received any national award," the lyricist clarifies while responding to a query when he was in the city.
Chandra Bose, who aspired to become a singer in the initial stage of his career, changed the track when his friend Srinath suggested him to try his hands at weaving lyrics. "That's when my journey as lyricist began in 1995 with the movie Taj Mahal," he recalls. About his outstanding single card work in 'Rangasthalam', the lyricist says that he did not make any extra effort for the film as each song took him hardly 30 minutes. "Having born and raised in Challagariga village, Warangal helped me lift the veil and be myself while writing the songs for Rangasthalam," he reasons.
He is one of the rare lyricists in Telugu film industry who experiments with diverse genres rather than sticking to a particular beat. "A cinema song should possess brevity, clarity, intensity and simplicity. It is not an easy task to write for films as one has to keep several elements in mind such as the situation, background, expectation of the director, hero and of course, the audience who has to connect well with a larger-than-life medium," says Chandra Bose, who is fond of penning inspiring songs.
He says that folklore, 'Bala Sahityam', Pothana poems, legendary lyricist Acharya Aatreya's works, Gurram Jashuva's verse poetry and Annamayya kritis not only influence his imagination as a 'kavi' but also accentuate poetic sensibilities.
"People came out of depression and suicidal thoughts after listening to songs for which I wrote lyrics. An acid attack survivor told me that a couple of my works ('Mounamgane edagamani', 'Cheekatito velige chettuni nennunani' songs) changed her attitude and perception towards life. What more could I ask for? I am glad that I followed my passion despite being a topper in academics," opines the lyricist who's drawn towards literature from his childhood days.
Chandra Bose adds that one should be open to making right career choices which demands bold decisions rather than opting for a cookie-cutter route. His next venture is actor Chiranjeevi's 'Syeraa Narasimha Reddy'.