Violence mars filing of nominations for ZPTCs, MPTCs in Kadapa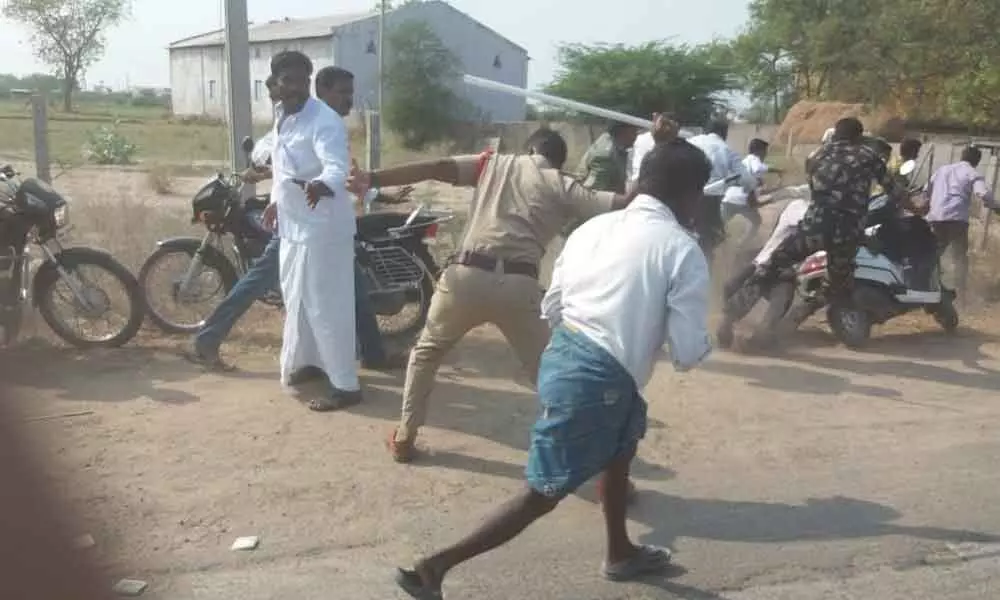 Highlights
In Chinnamandem village, the Congress party decides to boycott elections in protest against the deletion of names of some voters from the list
Kadapa: Violence was reported at different places in Kadapa district on Wednesday on the last day of filing of nominations for ZPTCs and MPTCs.
According to sources, YSRCP activists allegedly attacked TDP candidate Y Mallikarjun at Devagudi Pallee village in Chinnamandem mandal and they tore the nomination papers while he was on his way to MPP office for filing nomination.
At Gadikota village of Veeraballi mandal, YSR Congress functionaries reportedly abducted TDP MPTC nominee N Venkata Ramana in broad daylight while he was going to file the papers.
Meanwhile, police resorted to lathi-charge in Chapadu mandal of Mydukuru constituency to disperse the mob when YSR Congress and TDP functionaries attacked each other during filing of nominations.
In Chinnamandem, the Congress party has decided to boycott the elections following exclusion of names of some voters from the list.
Meanwhile in Proddaturu, TDP leaders have lodged a complaint with the police over a ward volunteer allegedly threatening the people that he would stop issuing pensions and sanctioning white ration cards if they failed to exercise their franchise in favour of YSR candidates in the elections.
TDP district president R Srinivasulu Reddy lodged a complaint in Veeraballi mandal police station alleging that the ruling YSR Congress was misusing power and its activists indulged in violence in different villages.
"Tense atmosphere prevailed in almost all villages in the district. There is no scope of people to exercise their franchise freely," he lamented.