YS Jagan reviews on Nadu-Nedu in hospitals, directs officials to be vigilant amid covid second wave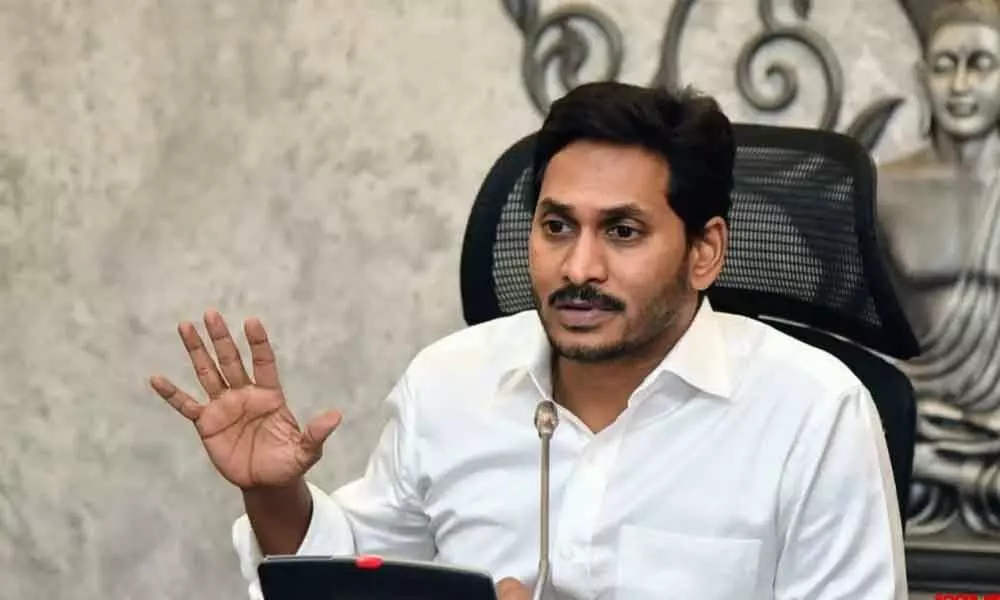 Highlights
Chief Minister YS Jagan Mohan Reddy has advised people to be vigilant in the wake of the news that covid Second Wave is coming.
Chief Minister YS Jagan Mohan Reddy has advised people to be vigilant in the wake of the news that covid Second Wave is coming. On Tuesday, the CM conducted a review on hospitals' at his camp office. On this occasion, the CM said that curfews has been imposed in some countries, including Britain. He directed everyone to be vigilant in considering these developments. The CM directed to pay special attention to super specialty services.
The CM reviewed the existing facilities for administering the vaccine. The officials briefed the Chief Minister on the facilities available in the state. Details on current facilities for storage and distribution of the vaccine are provided. Officials said the central government has formulated guidelines on the vaccine distribution. He said committees were being set up at the mandal, district and state levels. The CM directed that vaccines should focus on developments in countries like Britain on the way they work. ANMs and Asha workers need to be educated and trained. The CM suggested that efforts and ideas should be made for storing the vaccine at village and ward secretariats levels. CM YS Jagan said that they should also think about what kind of infrastructure is required for this.
CM YS Jagan directed the doctors to come to the villages and see to it that they are treated and make sure there are at least two pHCs in each zone. "Assuming there are at least four doctors at the rate of two in each PHC and some villages should be assigned to each doctor, twice a month he should go to the same villages prescribed by the doctor, which will create awareness among the people in the villages and the doctor about their health conditions," Jagan said. He said that the physician will also have an understanding of what diseases the person is suffering from. When the doctor goes to the respective villages, the health allies and asha workers should stay with the doctor. It will be easier to treat them through 104 vehicles.
He said that the Village Clinic is also a platform to provide doctor services where a doctor will have a complete understanding of the patient's health conditions and will be easy for treatment. "All of these can also be used to treat people and provide the necessary medications. Patients' health conditions can be recorded on health cards from time to time. They will be able to refer you to the right hospital for better treatment and ppropriate measures should be taken for this system," CM said. He further said that the second pHC should be set up for the mandal where needed. It should be fully operational. CM YS Jagan also directed that a date be fixed on when the system will be made available.