3 Hyderabad cos named in CBI case against GVK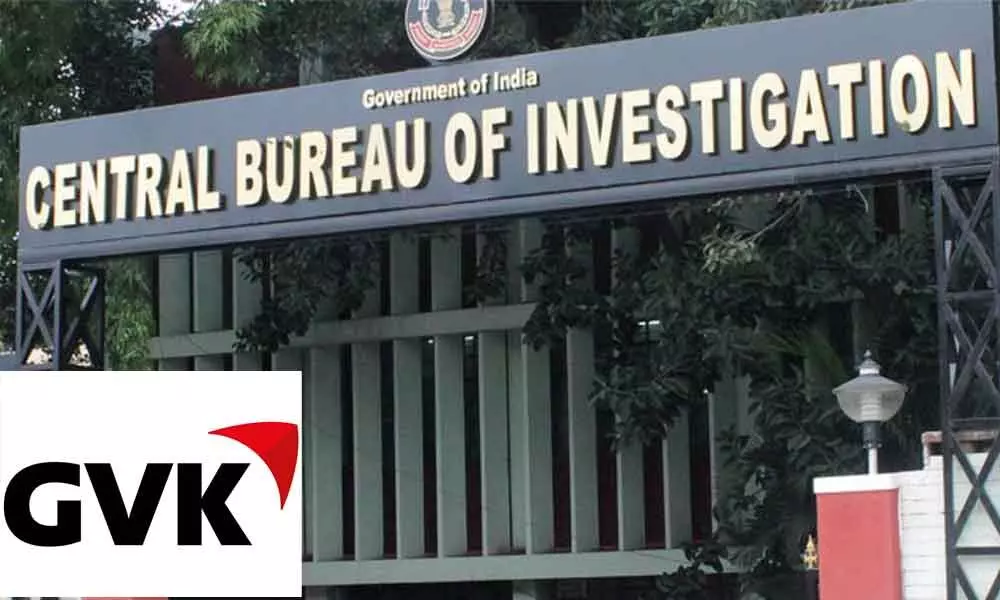 Highlights
Orbit Travel and Tours owned by GVK family is among them
Hyderabad: Three city-based companies including Orbit Travel and Tours Private Limited have been named in the case registered by the Central Bureau of Investigation (CBI) against GV Krishna Reddy, Chairman, GVK Group, his son GV Sanjay Reddy and several companies, for alleged irregularities to the tune of Rs 705 crore in running of the Mumbai airport.

GVK Group developed Mumbai airport under public private partnership with Airports Authority of India (AAI) and is operating it through joint venture Mumbai International Airport Limited (MIAL). Sanjay Reddy, vice chairman of GVK Group, is the Managing Director of MIAL. CBI alleged that promoters of GVK Group siphoned off Rs 705 crore from MIAL by showing the execution of bogus work contracts, inflating expenditure figures and other means.
The premier investigating agency named 14 accused including 11 companies in the case. It also named a few other companies in the first information report (FIR), but not included them in the list of accused. Of the total companies named in the FIR, three are based in Hyderabad - Orbit Travel and Tours Private Limited, Rockline Solutions Private Limited and GVK Airports Holdings Ltd. "The promoters of GVK Group have abused the OMDA provisions and misused funds of MIAL by entering into agreements with a company owned by family members/employees to book the train/air travel tickets and hotel booking for all the persons as well as the group employees of GVK who are not connected with affairs of MIAL. As per source information, M/s Orbit Travel and Tours Private Limited is one such company which arranges for such travel/stay and has been paid by MIAL," CBI mentioned in its FIR dated June 27. Incidentally, Aparna Reddy Gunapati, wife of GV Sanjay Reddy, is a company director on Orbit Travel and Tours' board. Popular as Pinky Reddy in the city, she has been in this position since June 1989. Shalini Bhupal is the other director while Shriya Bhupal is the company's whole-time director. All three are GVK's family members and the travel company, set up in 1983, has its registered office in third floor of GVK One mall in Road No 1, Banjara Hills. However, the investigating agency has not named the travel company as an accused in the case. Rockline Solutions Private Limited is another Hyderabad-based company which has been named in the case. "The promoters of GVK Group connived with their family members/relatives/employees to give undue monetary advantage to them and to cause corresponding unlawful loss to AAI. In furtherance of the said conspiracy, they assigned the premium retail area of Mumbai airport to companies owned by their family members/ relatives/employees at exorbitantly low rates thereby reducing the revenue of MIAL. Some of these companies are M/s Rockline Solutions Private Limited; M/s International Airport Hotels & Resorts Private Limited etc.," CBI said. Established in 2003, Rockline Solutions Private Limited counts management consultancy and tax consultancy as its business, among others. Saleem Basha Shaik and Kalidindi Kumar Venkata Praveen are directors of the company which has its registered office at Somajiguda in Hyderabad. However, this company was also not included in the accused list.
The third company from the city in the CBI case is GVK Airports Holdings Ltd. Set up in 2005 and a part of GVK Group, this company has been named as accused one (A1) in the CBI case. It handles GVK Group's airport business operations.