New stars lighten up silver screen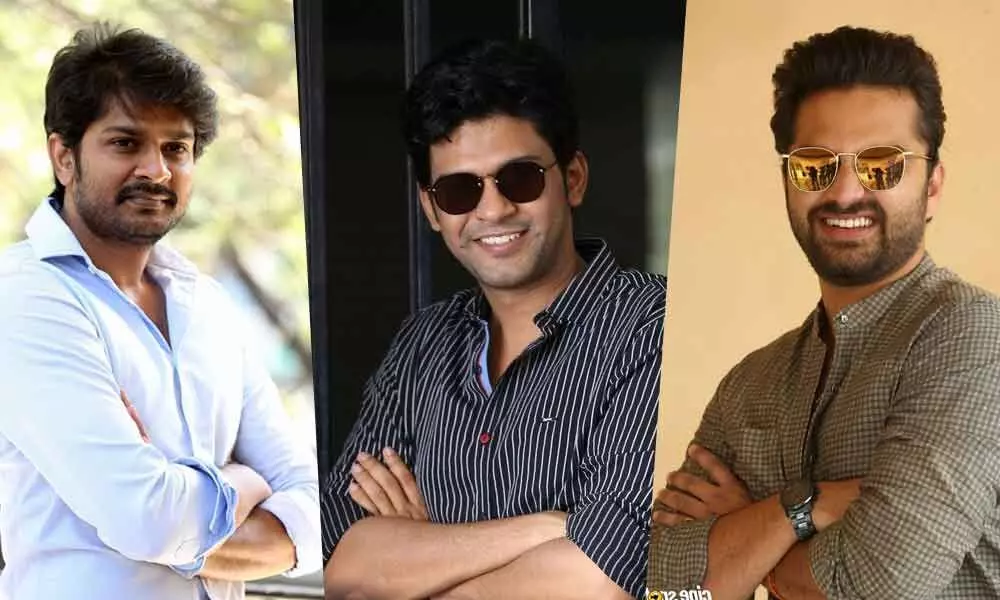 Highlights
After being bombarded with three generations of stars from four filmi families-Nandamuri, Akkineni, Chiranjeevi and Ramanaidu families for decades,...
After being bombarded with three generations of stars from four filmi families-Nandamuri, Akkineni, Chiranjeevi and Ramanaidu families for decades, the Telugu viewers are heaving a sigh of relief to watch new stars on the big screen.
Although 'George Reddy' couldn't set the box office on fire, the young actor Sandeep Madhav surely made a big impression. He created ripples prior to the release of the much-awaited story of 70's collegian in the teaser and trailer, drawing appreciation from the likes of RGV and S S Rajamouli.
"Sandeep Madhav has definitely arrived with 'George Reddy' as he breathed life into the role of a revered rebellious student who floored his rivals with his boxing punches besides showcasing his academic excellence.
With his nuanced performance, Sandeep brought one of the most popular student leader of Osmania university to life," says director Madhura Sreedhar, who is known for working with young actors like Adivi Sesh, Sundeep Kishan, Harshvardhan Rane and recently introduced Anand Devarakonda.
"I like to introduce as many new faces as possible because they come in like a breath of fresh air in the industry. They also don't carry the baggage of 'family image' and best fit into concept-driven movies," he adds.
Unlike Sandeep, his colleague Naveen Polishetty, struck gold at the box office with 'Agent Sai Srinivasa Athreya,' a comedy thriller and revived the sagging fortunes of young actors in T-town.
"Naveen Polishetty has a flair for comedy and did fairly decent job in emotive scenes. Despite starting with non-descript roles in films like 'Dhopidi', he proved that he could be a crowd puller if the gets the right script.
He is very subtle performer and looks promising," says director Teja, who introduced a bunch of actors like Nithiin, Gopichand, Uday Kiron, Navdeep and Prince. "Every few years, Telugu viewers love to watch new faces because they get bored with noted ones.
Another youngster Vishwak Sen ,who made a big splash with 'Falaknamma Das,' is busy signing movies and established himself as a bankable star. I wish good luck to these young bunch of good looking and talented heroes," he adds.
After well-established Vijay Devarakonda, who became a sensation of sorts with thundering hits like 'Arjun Reddy' and 'Geeta Govindam', another young gun Adivi Sesh rose like phoenix with back-to-back hits 'Goodachari' and 'Evaru' which crossed more than Rs 10 crore collections.
In between, Karthikeya arrived with a bang with 'RX 100' but couldn't sustain his winning streak as his subsequent movies bombed.
"Adivi Sesh is definitely carving a niche for himself because he has good command over script and screenplay and knows what the audience want," says Madhura Sreedhar.
"Family names don't carry weight anymore. Its time for young heroes to cement their positions by dishing out refreshing movies without getting into image trap to sieze the moment." concludes Teja.
Subscribed Failed...
Subscribed Successfully...