BJP should get out of its tunnel view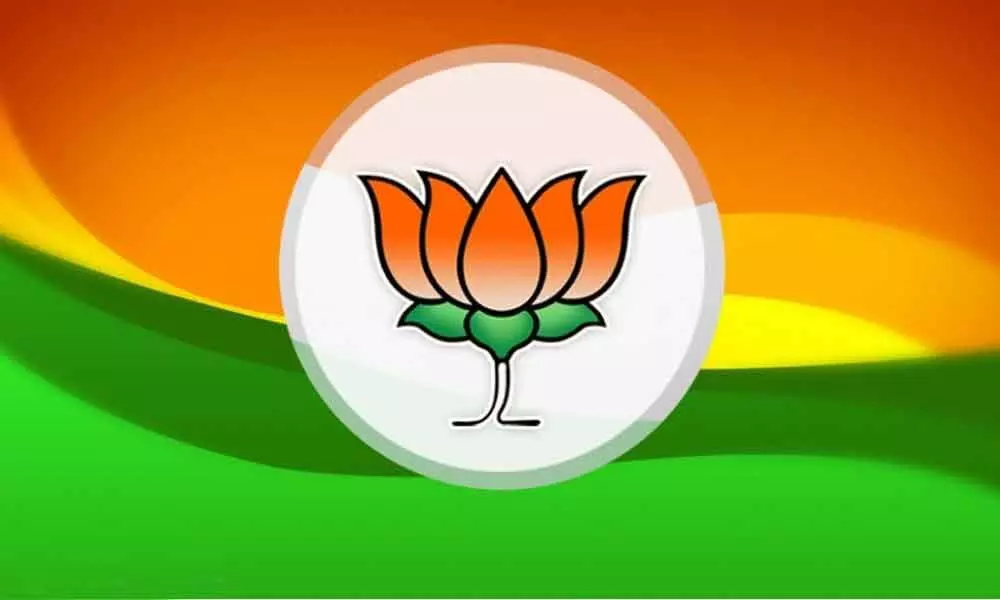 Highlights
So, Nobel Laureate Abhijit Banerjee got the award for marrying a foreigner and not for his economics.
So, Nobel Laureate Abhijit Banerjee got the award for marrying a foreigner and not for his economics. At least that is what a section of the BJP leadership thinks, going by some of the statements.
Of course, Abhijit does have all the right qualifications to be branded an 'anti-national' - he is a quintessential Bengali with left leanings, an alumni of the JNU and is a liberal. So, the BJP would call him anything but an economist.
Is that so? A recently released Global Hunger Index of 2019 has placed India at 102 position among 117 countries behind such economies as Nepal, North Korea and Pakistan.
No doubt, ours is one of the fastest-growing economies, yet a considerable section of our population still lives below poverty line. Indian American Banerjee has made great contribution to the field of economics with his poverty alleviation programmes.
Those in power today should cultivate some reading habits too. If they were to read Poor Economics written by Banerjee and his wife Esther Duflo (who was also awarded the Nobel), they would have understood the relation between culture and poverty.
Hungry stomachs seek food and food alone and not culture. Malnutrition is very high in this country and hyper-nationalism and culture alone would not benefit the children dying of the reason. It will be difficult for the country to progress unless the political leadership is willing to be tolerant of criticism.
If an expert at something is talking, why cannot we listen? Should everything be subjected to a tunnel view? After all, we are a democracy. It is not just about economy.
There are several areas which are quite challenging. We face serious problems on several counts. For example, only the other day the Prime Minister had declared the country as ODF country.
But, we have seen how two kids were thrashed to death in MP for the crime of defecating in the open. Whenever these anomalies are pointed out, the BJP leaders immediately lash out at the critics. Healthy democracies thrive on criticism.
It is the oxygen for democracy. Just because one has a majority, one should not spurn away differing views and viewpoints.
In that case, it becomes a specialised society. A society where every definition is set and every line is laid cannot remain democratic for long.
The latter is a process where even ordinary men and women have the right to influence the ideas through their vote. If significant concerns remain unresolved, a proposal must be blocked and prevented from going ahead. If the minority voice is crushed to accept the majoritarianism, it is neither democracy nor consensus.
Whole groups in democracy have to work hard to resolve the issue and the whole groups must accept it wholeheartedly. Let our country recognize such a consensus and work towards the uplift of everyone. It leads to a more just and equitable society.
When we say ''çountry' it means everyone from smaller neighbourhood groups, cooperatives, campaign networks, local communities and in cultures, across the region. It would be good if the powers that be remain receptive to ideas and views of all hues.
Subscribed Failed...
Subscribed Successfully...