Growth-pushing Budget needed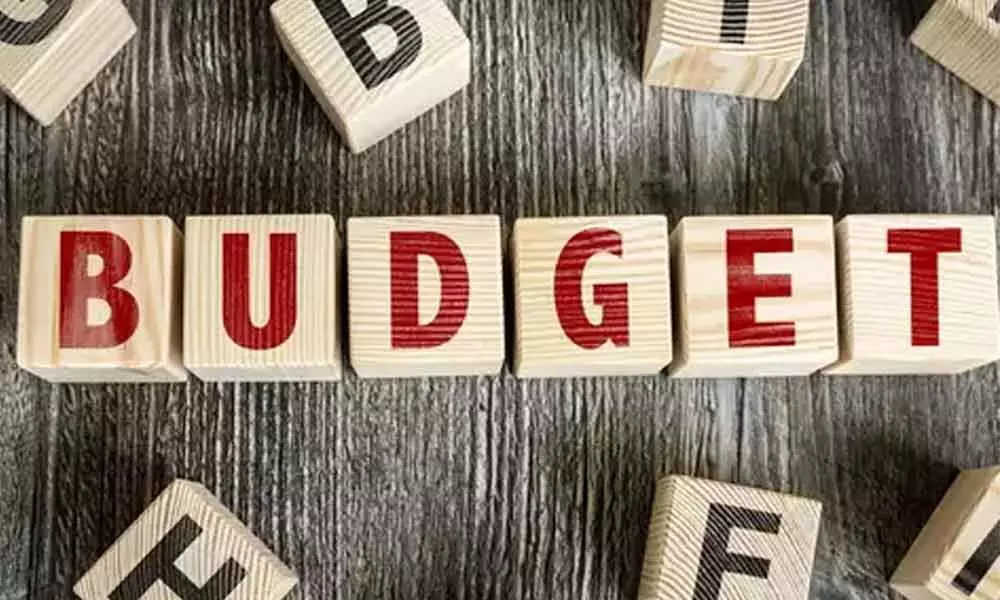 Highlights
When Finance Minister Nirmala Sitharaman rises to present her second Union Budget in Lok Sabha on February 1, she will have many challenges to tackle,...
When Finance Minister Nirmala Sitharaman rises to present her second Union Budget in Lok Sabha on February 1, she will have many challenges to tackle, many hurdles to clear and many rough waters to negotiate. But the foremost challenge the first full-time woman finance minister has on her hand is to bring the country's fiscal and economic math into right order and put GDP on an accelerated growth track.
It was in the first quarter of last financial year i.e. during April-June 2018, that the country's economy registered an incremental growth the last time. During that quarter (Q1FY19), GDP zoomed by 8.2 per cent, the second highest upswing after Narendra Modi-led BJP came to power at the Centre in 2014 by securing majority on its own, a first in the country after 1984.
After that quarter, economy slipped into a reverse gear, decelerating quarter after quarter. Economic growth slipped to 7.2 per cent in second quarter, 6.3 per cent in third quarter and 5.8 per cent in fourth quarter of last financial year. As consequence, GDP growth fell to five-year low of 6.8 per cent in FY19.
The slowdown in growth rate continued in this fiscal as well, with GDP printing 5 per cent in Q1 and a disappointing 4.5 per cent in Q2. Going by the macroeconomic data, growth rate is likely to fall further in third and fourth quarter of this fiscal.
That's reason why IMF pegged India's growth at 4.8 per cent for the current fiscal, well below five per cent. Adding fuel to the slowdown fire, inflation rose to a five-year high of 7.35 per cent. Rising inflation and falling growth is a bad sign as such scenario, if persists, will lead to stagflation.
In this backdrop, the country badly needs a growth-oriented Union Budget 2020-21. Drop in consumption levels is a cause for worry and the Centre should find ways in the Budget to check this trend. A decent cut in personal income tax rates will surely boost consumption.
But with overall collections in subdued tone, further drop in tax revenues will widen the fiscal deficit. Finance Minister needs to maintain a fine balance on this front. Increasing allocation for MGNREGA will go a long way in boosting consumption in rural areas.
The Centre earmarked about Rs 60,000 crore for FY20 for this popular scheme which guarantees work for 100 days in a year for the rural poor. The government can also increase budgetary allocations for PM-KISAN Yojana under which farmers are currently getting Rs 6,000 a year in three installments. This will also give a big boost to rural economy.
Further, Centre should increase spend on infrastructure development. There is also an immediate requirement of structural and bold reforms. Besides, divestment of the central government's stakes in public sector undertakings (PSUs) is not going on expected lines.
As some union ministers said, the government has no business to be in business. It should exit from all non-strategic PSUs by selling its stake. It can use the proceeds for the overall development of the country. Will the Finance Minister do the needful? Wait till this Saturday.
Subscribed Failed...
Subscribed Successfully...