India's economy in reverse gear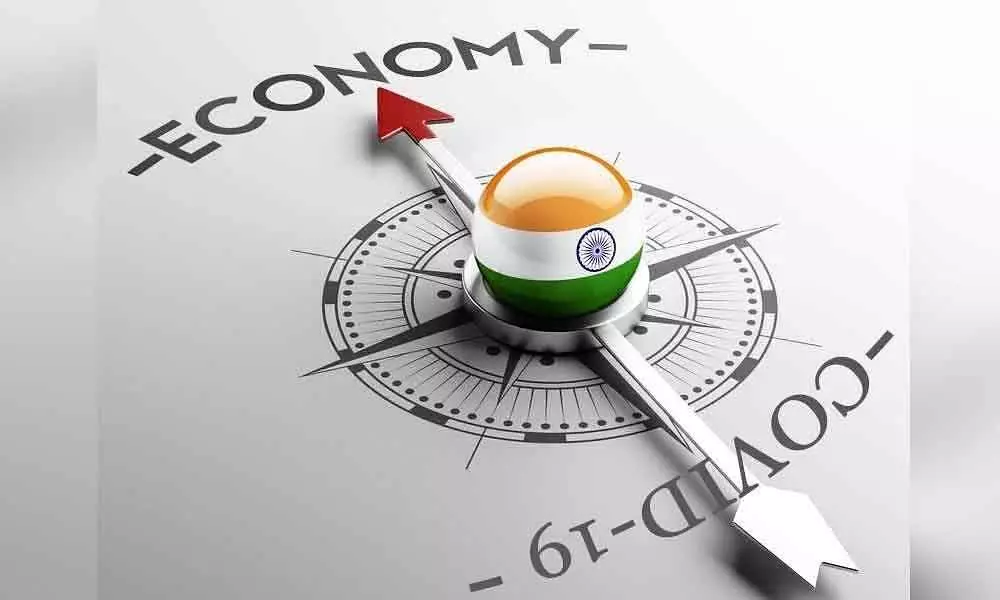 Highlights
On Monday, the World Bank forecast that India's economy will contract 3.2 per cent during 2020-21 fiscal year
On Monday, the World Bank forecast that India's economy will contract 3.2 per cent during 2020-21 fiscal year. Close on that, S&P also came out with a similar forecast, but predicted a bigger trouble for the country's economy.
According to the global rating agency, the Indian GDP will shrink five per cent this financial year. In the past one month, several other global agencies painted a similar picture when it came to India's performance on the economic front.
Another global rating agency Fitch also estimated five per cent contraction while Moody's, which recently downgraded India's sovereign rating, pegged the negative growth at four per cent.
Of course, there is some degree of variation in the numbers projected by all these international agencies. But all the projections make one thing clear.
The Indian GDP will contract this financial year thanks to Covid-19 pandemic and its associated lockdown that has crippled the economic activity for the past two months.
In its report, the World Bank said that measures to contain Covid-19, shrinkage in global GDP and balance sheet stress in the financial sector would push the Indian economy into negative territory.
However, it was expected that prevailing low crude oil prices would offer some cushion to India's fiscal math.
To some extent, that's true. India meets 80 per cent of crude oil consumption needs through imports. Lower crude oil prices mean lower oil import bill. However, there is another angle to this. Lower crude oil prices will hit oil-exporting Gulf countries where a large number of Indians work.
Remittances from these workers, which is a significant income source for their families back home, will come down considerably. The World Bank estimates that these inflows will fall by at least 20 per cent.
Moreover, the ever-increasing number of Covid cases also pose downside risks to the Indian economy. As on Tuesday, India stood at fifth place globally in Covid count and around 10,000 new cases are being added every day.
More infections mean more pain to the economic activity. The contraction in the economy will be much deeper if the pandemic continues to spread for a long period of time. If that happens, corona's adverse impact on the economy may spill over into the next fiscal year as well.
But consequences will be severe if the economy contracts for a longer period. There will be large scale job losses and sectors like aviation, hospitality and tourism will take years to recover.
However, there is a way to reduce Covid-induced pain on the economy and accelerate its recovery. As the lockdown has already been lifted and the economy has been opened, the central government should come out with an additional, but effective stimulus package.
The Modi government has already announced a Rs 20 lakh crore stimulus package called Atmanirbhar Bharat Abhiyan. On the face of it, the package equals to 10 per cent of GDP. But as pointed out by many, the direct stimulus accounted for just 1.2 per cent of GDP while the remaining 8.8 per cent included liquidity easing steps and credit guarantees.
Therefore, the Centre should come out with additional direct stimulus measures to speed GDP recovery. Otherwise, GDP will contract much more this fiscal than what has been forecast thus far.