The world famous Ramleela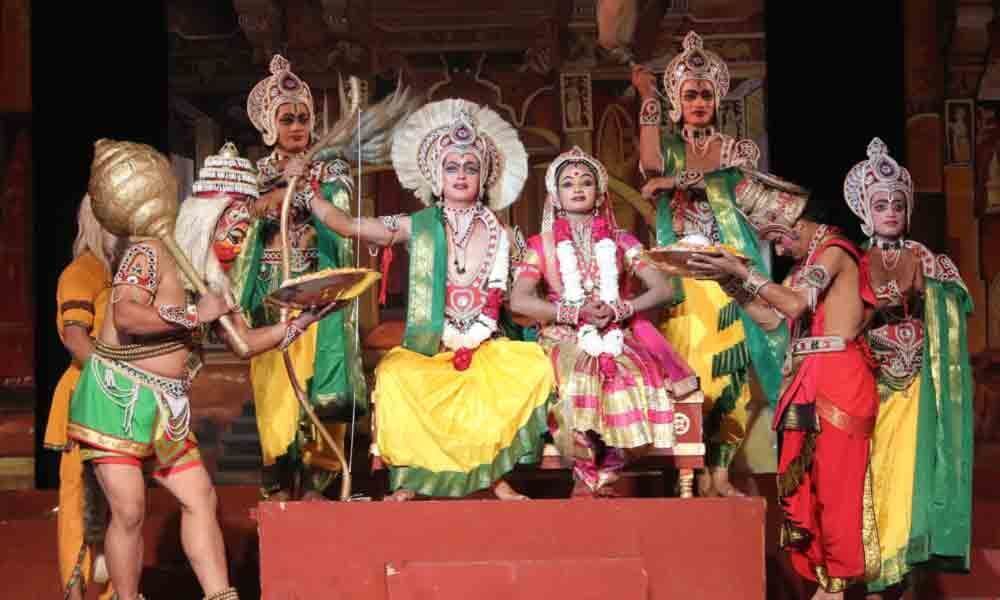 Highlights
The popular 'Ramleela' produced by Shriram Bhartiya Kala Kendra, Delhi, and one of the most written about production, running for over 65 years with...
Constantly reinventing and improvising over the years, 'Shri Ram' is a visual spectacle, with elaborate sets, beautiful costumes, and actors who play the many scenes and multiple roles with ease and perfection, making their entry and exit like clockwork that comes with years of practice, notwithstanding the quick costume changes. There is amazing attention to detail in every aspect of the production, the music that draws from Indian classical music, using the multitude of ragas, each being used for a reason during a particular scene, and the many musical instruments. 'Shri Ram' is not just about music and performances; it is also about dance. Drawing from the rich dance traditions of India, one can witness the amazing dance forms like Chaau, Bharatanatyam, Kathak, and also martial arts like Kaleri to depict the war scenes. Amazing costumes, which too have seen changes over the years, and jewellery inspired by Raja Ravi Varma paintings add to the resplendence. Characters like Ram, Sita, Ravan and Jatayu have acquired cult-like status over the years.

Shobha Deepak Singh, the director of 'Shri Ram' said during one of her interviews, "Your past makes your present and your present makes your future." She adds, "Ramayana is the way of life." And she has been passionately involved in this popular Ramleela and has been behind many of the improvisations and additions, making it a performance enjoyed by an audience of all ages, especially young children. To make it easier for children, the original language Awadhi was changed in Hindustani many years ago.
In short, this Ramleela is a dazzling showcase of India, its art forms and its stories. The show 'Shri Ram' will be presented at Shilpakalavedika on September 14. The proceeds of the show will go towards supporting the educational initiatives of Art for Causes that currently funds and mentors over 40 students from seven schools and two colleges.
Subscribed Failed...
Subscribed Successfully...