Enhancing the art of communication skills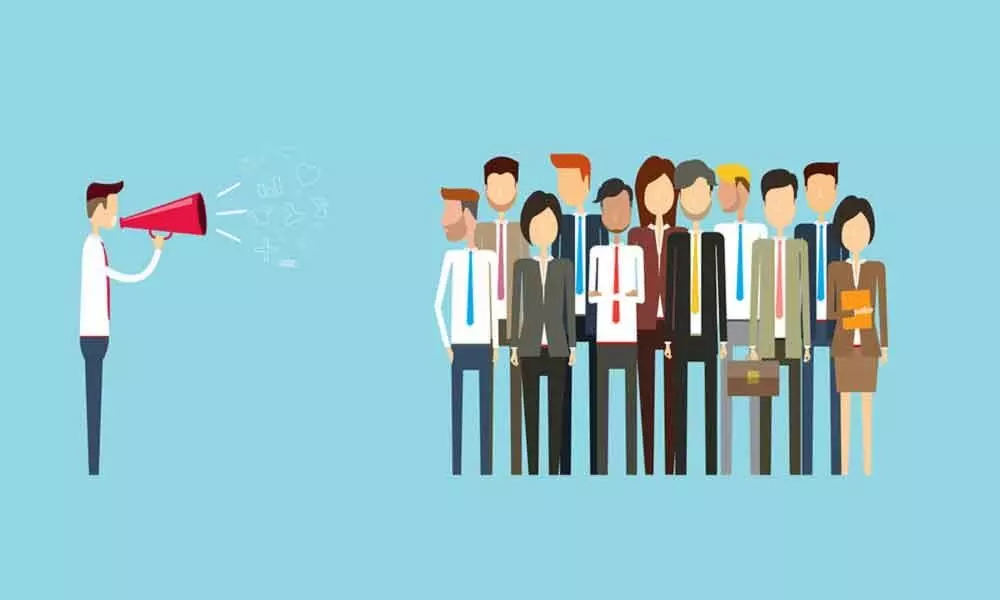 Highlights
Communication skills are an important life skilling process. Communicating effectively is an art. It is key to success in education, work, and social interactions.
Communication skills are an important life skilling process. Communicating effectively is an art. It is key to success in education, work, and social interactions. Communication happens with the exchange of information between two individuals. It may be written, vocal, visual or non-verbal.

It takes a lifetime to master good communication skills. There are many techniques one can practice to improve these skills which help in developing all aspects of one's life. "I want to be an Army Officer and am working hard to improve my social skillsets," says Avesh.
With advances in technology, demanding career options and competitive environment in schools, the modern student needs to tone up their skills. The teachers should adopt a methodology to mentor the student community by molding them. Reading books, conversations with friends, good English movies are some of the activities Nishant Y of Kendriya Vidyalaya, Medak indulges to be a better communicator.
Teachers can conduct various activities in the class to enhance skillful communication towards personal & professional excellence. Debates, Elocutions, Group Discussion, Story Enactment, Talk Shows foster critical thinking. The teacher must use techniques to enhance the discussion & thinking skills of students. They should build better communicators of tomorrow by ensuring students adopt critical thinking, active listening and work together.
Communication skills are needed in all aspects of life. Students need to be trained early in school from their formative years to master these skills which makes them efficient. Good eye contact, vocabulary, tailor one's language to one's audience, listen effectively, present ideas appropriately, write clearly, & work well in a group are a must.
"Communication skills in schools are the most demanding skills among students. We divide students into groups & allocate duties focussing on overall development. This enhances student confidence levels, public speaking & writing skills along with studies & activities to overcome challenges says Smt Geetha C, Head-English & Exams Department of Kendriya Vidyalaya, Medak".
As students progress in to higher grades, the importance of communication skills increases; the ability to speak, listen, question, write with clarity are most essential. Shreya Barde of Class 11 says "there is no end to learning, continuous practice of various skills grooms our personality".
Communication is a two way process. It includes both the sending & receiving of information. It requires both speaking & listening perhaps more crucially. An effective communicator is first a good listener & then a good speaker.
Good communication skills can improve & strengthen ones relationship with others. Poor communication skills on the other hand, can strain relations. Schools should take care to develop the overall personality of the students by imparting various social skills. The potential of the students have to be tapped fully to gear up for the future challenges.
"Reading literature, writing poetry, & listening to Ted talks are the things I enjoy to be good at communication skills" says Akshata, School Vice-captain, Sports of Kendriya Vidyalaya, Medak. Developing good communication skills is probably a long process. Though one continues learning lifelong the communication process is never ending.