International Cheetah Day: Let's save the fastest beauties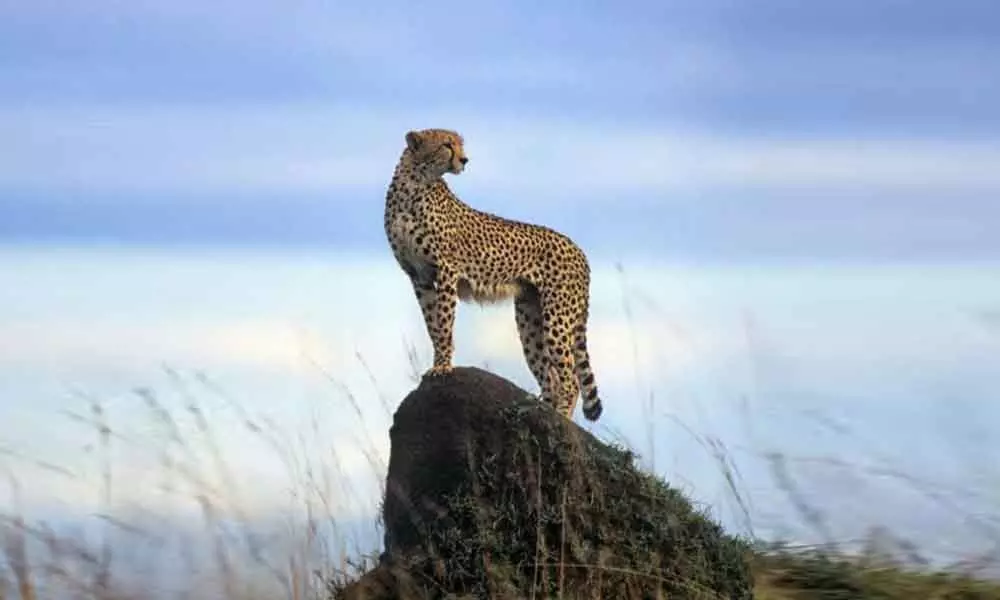 Highlights
Asiatic Cheetah is the most distinctive animal subspecies in Iran. Some of the most devastating habitat losses affected cheetahs' population...
Asiatic Cheetah is the most distinctive animal subspecies in Iran. Some of the most devastating habitat losses affected cheetahs' population throughout Asia. We will never know how many rare cheetahs were lost. Not all wildlife losses are our fault, although we often make things worse.

Cheetah means "spotted one" in Hindi, and every cheetah has markings as unique as a fingerprint. In some Zimbabwean cheetahs the spots along the back and tail join up to form a blotchy pattern.
Animals with this distinctive pattern are called king cheetahs and they were once thought to be a separate subspecies. However, it has been shown that they are simply part of the natural variation within the local populations. Is there another secret about cheetahs? Sure, but we don't know more because of lack of access to certain information sources.
The world's fastest land animal is racing against extinction. Over the past 100 years, the world has lost more than 90% of cheetahs. International Cheetah Day, December 4, is a chance to promote the importance of cheetahs and their conservation. Many people are now trying to show their support by social media activities.
If you search hashtags #Loud4Cheetahs, #SaveTheCheetah and #IntlCheetahDay, you can find many labels used on social media and sites that make it easier to find information about cheetahs. In fact, associations can use hashtags to reach their target audience and to help members filter information.
Cheetahs in Iran
Cheetahs face problems even in protected national parks in Iran. The cheetah was once common throughout the drier steppic regions of Iran (and southwest Asia) and was found in most regions of the eastern half of the country until a generation ago, but is now restricted to a few areas.
The cheetah thrives in open lands, small plains, semi-desert areas, and other open habitats where prey is available. Currently Asiatic cheetah mainly inhabits the desert areas around Dasht-e Kavir in the eastern half of Iran, including parts of the Kerman, Khorasan, Semnan, Yazd, Tehran, and Markazi provinces. Most live in five protected areas, viz Kavir National Park, Touran National Park, Bafq Protected Area, Dar-e Anjir Wildlife Refuge, and Naybandan Wildlife Reserve.
There are no reliable estimates of the present cheetah population in Iran. As experts say, currently no one in Iran has the ability to determine with reliable accuracy the size of the cheetah population living in the country, and disputes over this topic are therefore pointless.
Koushki and Delbar
Tied closely to the concepts of recording rudimentary behavior data, Koushki and Delbar as the only two Asiatic cheetahs (Acinonyx jubatus venaticus) in captivity all around the world, has been monitored.
After facility outfit, Delbar (a female cheetah) had been transformed from Touran National Park, Semnan Province, and Koushki (a male cheetah) from Miandasht Wildlife Refuge, North Khorasan Province, to Asiatic Cheetah Research and Husbandry Headquarters in late 2014. Asiatic Cheetah Research and Husbandry Headquarter (CRHH) is located in Pardisan Park, Tehran Province, and it is of utmost importance for proper cheetah management and health care.
https://www.tehrantimes.com/
Subscribed Failed...
Subscribed Successfully...