How pandemic changing travel dynamics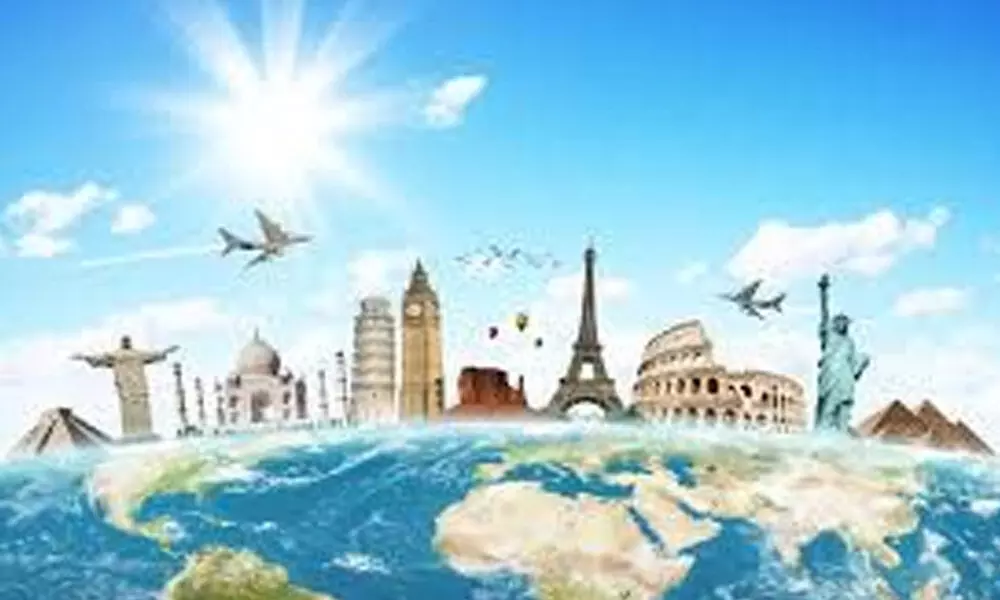 Highlights
Looking ahead to see what's in store for travel in the coming year
While 2020 has seen dramatic shifts in the way we live, work and travel, it is our desire to see the world remains strong, with travellers continuing to find unique ways to safely explore near and far. As we approach 2021, we're looking ahead to see what's in store for travel in the coming year, and beyond.

As per Booking.com research from over 20,000 travellers across 28 countries, coupled with insights suggest there are nine key trends that will shape the future of travel.
While travel behaviour has been heavily impacted by the pandemic, the future of travel is looking bright. We're changing the way we look at the world and how we explore it, choosing memories over miles and seeking happiness in meaningful connections.
We're evolving into a new type of traveller, using technology to help us regain spontaneity, confidence and to help us travel safely and responsibly.
More than half (64 per cent) of travellers already agree that technology will play a key role in controlling health risks while travelling. When it comes to accommodation, 63 per cent of global travellers believe that properties will need to use the latest technologies to make them feel safe. Over a third (36 per cent) of our travel community say they would feel more comfortable visiting a destination they've never been to before if they could get a sneak peek beforehand using virtual reality.
Only 30 per cent of travellers expect to participate in more virtual or online experiences run by tourist attractions, local tours and workshops, proving that while technology brings us more convenience, personalisation and peace of mind, it will not replace the reality of exploring the world for ourselves. Flexibility is becoming increasingly important, with more than half (53 per cent) of global wanderlusters craving convenient tech options to make last-minute restaurant reservations. Almost a quarter (21 per cent) of travellers are also wanting more self-service machines instead of ticket desks to move more swiftly through stations and airports and minimise human touch points.
Global travellers are starting looking for more sustainable ways to travel. Consuming travel content is expected to rise further in 2021. Travellers are expecting new health and safety measures to avoid catching Coronavirus. Travellers are ready to embrace a new, pared back way of experiencing the world.Local travel will continue to be a popular choice amongst travellers. The desire to explore the world has not been dampened.
With the pandemic impacting job security and financial growth across the globe, travellers are now far more focused on value for money when booking their trips. More than half (62 per cent) of travellers will be more price-conscious when searching for and planning their next trip, and 55 per cent are more likely to hunt down promotions and savings. Many are looking to the travel industry to offer greater value and better choice in accommodation and transport options to help meet these evolving traveller needs. Those planning to travel in 2021 have expressed a wish to avoid other tourists, with a spike in interest in exploring lesser-known destinations in the year ahead. Many travellers will also opt for alternative destinations for a number of other reasons; to avoid travelling during peak season (51 per cent), overcrowding (48 per cent) and overly busy tourist attractions (63 per cent).
With travel restrictions seemingly changing from one minute to the next it can be difficult to plan for a trip. As a result, three-quarters (74 per cent) of travellers said they want travel booking platforms to increase transparency around cancellation policies, refund processes and trip insurance options. Flexibility is also top-of-mind with 46 per cent of travellers saying they will consider refundable accommodation a must-have and 36 per centwant the flexibility to change the check-in dates without being charged.
While travel may have been hugely impacted this year, it seems that global travellers are keen to do their bit to make sure that the industry stays intact; 70 per cent say they are keen to support its recovery. The majority of travellers (67 per cent) also want to ensure that their future bookings will help rebuild local communities around the world that have been affected by the pandemic.
Since the pandemic struck, travellers are also increasingly thinking twice about their consumption and waste while on holiday. More than half (53 per cent) of global travellers are willing to reduce their waste and recycle their plastic when travelling, once all restrictions are lifted.
Interested in blogging for thehansindia.com? We will be happy to have you on board as a blogger.