Siblings are best friends forever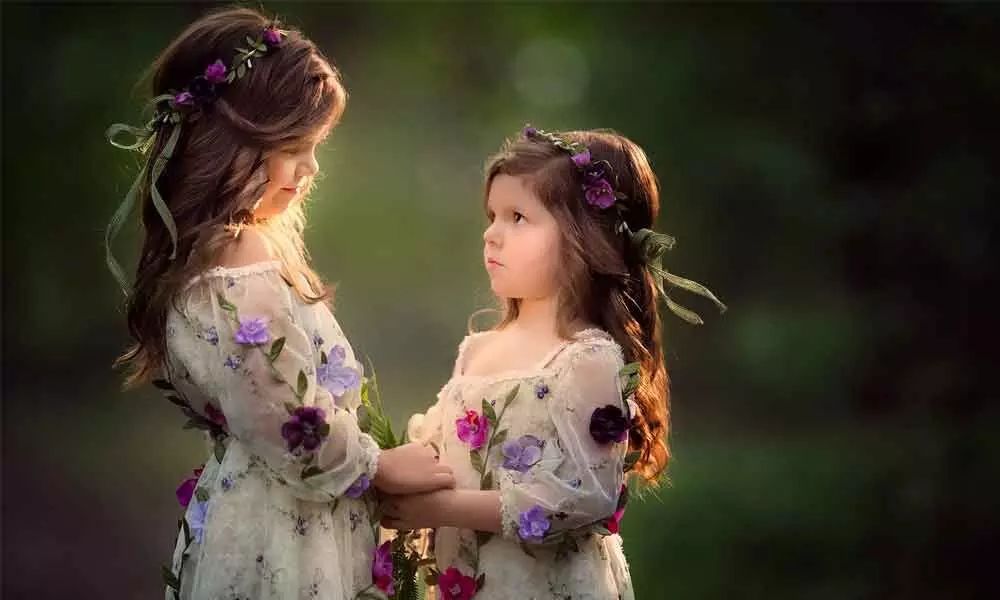 Highlights
Most of the denizens in the two Telugu States feel siblings are more than just friends, they are best friends.
People and friends come in and out of our lives, but the bond between siblings is like no other. A sibling is the one you cannot choose but have to spend your entire childhood with him/her.
As children, you may have fought or tormented each other mercilessly, but in journey of life they're the best friend you've ever had. Siblings are the only people who share the weird memories of insignificant moments since childhood.
Though you may not call your sister/brother your best friend, but a sibling is your best friend. And no matter how many times your brother makes fun of you, he will always be at your back.
Sri Lakshmi, an IT Employee from Hyderabad says, "Siblings may have unlimited fights on every single thing from food to work but none of the fights lasts for long.
You will not be able to live without them. They start missing each other the moment their fight ends as they hold no grudges against each other. They Just pretend to not care for each other, but deeply embedded in their hearts is love for each other.
If you have a mischievous sibling, then they may take revenge on you, but will never hurt you. The fights among friends can turn serious and they may turn foes and stay offended forever, but a sibling will never be angry at you for so long."
Nikhila, an engineering student from Andhra Loyola Institute of Engineering and Technology says, "Whenever I have a fight with a person and if she is stronger than me, my sibling comes and always be there to protect me.
Whatever problem I am in, my sibling Yamini will always support me and will be available for me. This is the beauty of the relationship the siblings have.
In case you are in trouble or facing any problem, the sibling will leave her important work to reach to you at any time. Who does that for you? Your sibling does."
Sravani, a private employee says, "Perks of having a sibling is that you can share their clothes. You do not even need to ask your sibling for their clothes you can always sneak in their wardrobe and choose whatever dress you like the most.
If both the siblings are either girls or boys, then they can share each other's clothes almost every day. Even if the siblings are of different gender then they can share their caps or loose t-shirts.
You get to share everything with them from clothes to food and from toys to gifts in your childhood. When you share your clothes or anything else for that matter you are sharing memories with them."
Pavani from Vijaywada says, "The siblings are brought up by the same set of parents, so you are more alike than you'd care to admit.
Also, they teach you about unity, loyalty and love in a way the rest of the world simply cannot, and they are the first role models you have.
From an intelligent elder sister who aces academics to a brother who is a footballer par excellence or a poet or musician, you know these are some footsteps you just want to follow."