Hyderabad: Students interact with officials of foreign varsities at international education fair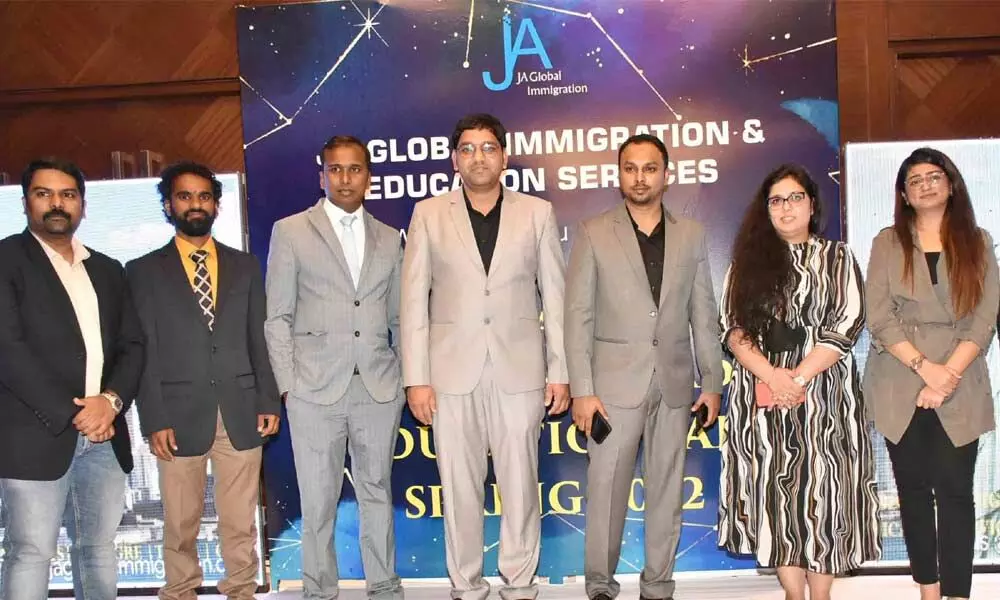 Highlights
Students apprised of widest range of programmes
Hyderabad: Education abroad brings opportunities of learning various aspects from improvement of skills and language, wider networking, adding new cultural perspectives and finding enormous career opportunities for students.
J A Global Immigration & International Educational Consultants on Sunday ensured a smooth and safe transition in terms of education in universities abroad at the launch of an international education fair. Many representatives from top universities in the US, the UK and Canada assisted students in understanding the goals and possibilities of education abroad.
Mohammed Aslam Arhaan, MD, JA Global Immigrations said "setting right expectations and teaching standards is important. Hence, we do understand choices of students and have partnered with many universities across the globe. These universities offer great range of courses with the best of teaching standards. This emphasis on the setting right educational goals makes us happy to see some bright futures of students looking forward to be educated abroad."