GHMC Election Results 2020: SEC makes all arrangements for counting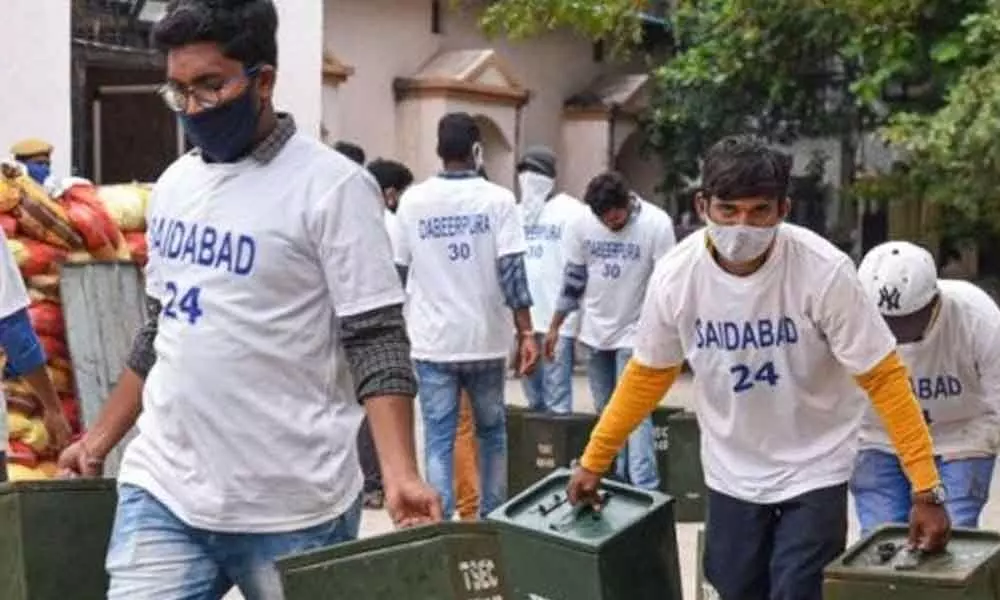 Highlights
GHMC Election Results 2020: The State Election Commission has made all necessary arrangements for Friday's counting of votes for the Greater Hyderabad Municipal Corporation (GHMC) elections held on December 1
Hyderabad: The State Election Commission has made all necessary arrangements for Friday's counting of votes for the Greater Hyderabad Municipal Corporation (GHMC) elections held on December 1. The result of Mehdipatnam would come first because of the least voting percentage in the division.
Heavy bandobast has been deployed at the counting centres and only the candidates and their agents would be allowed inside the counting halls. The counting for the 150 divisions in the Corporation would start from 8 am onwards. The Election Commission has provided 150 counting halls including one each for the division at 30 locations. Each hall would have 14 counting tables and each table would have one counting supervisor and two counting assistants.
Total counting personnel would be 8,152 and 31 counting supervisors. CCTVs would be used to record the counting process in the halls. Sanitizer bottles would be made available at every table. The authorities have asked the officials and the counting agents to compulsorily wear masks before entering the halls. About 34,50,331 voters had utilised their franchise in the GHMC elections. The total voters in GHMC were 74,67,256. Among those who utilised the franchise, 18,60,040 were male voters, 15,90,219 female and 72 other category voters.
According to the officials in every round 14,000 votes would be counted. Authorities would first count the postal ballots. As many as 1926 postal ballots were issued by the authorities. No cell phones would be allowed inside the polling stations.
The officials first would prepare bundles of 25 ballots and compare with the report of the presiding officer of the polling station. After arranging bundles, all these would be poured in a drum to ensure the secrecy of vote is maintained. The process is likely to take two to three yours and after this step the counting would start. The officials said that the details of the first round are likely to come after 11 am only.
According to the officials the first result is likely to be of Mehdipatnam as total votes polled in this division were 11,818. The officials said that in majority of the divisions the total votes polled were between 15,000 and 28,000. The division in which the highest number of votes polled were at Mailardevpally 33,191 votes. Similarly, in Gajularamaram 30,485 votes were polled and in Allapur 30,485 votes were polled.