Justice done to victim of medical negligence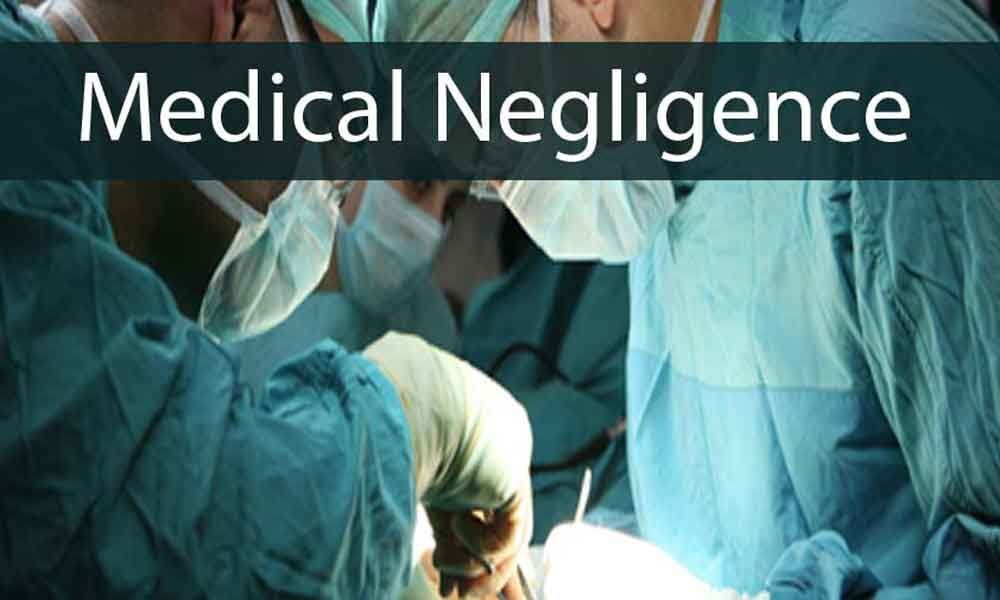 Highlights
The Telangana Consumer Disputes and Redressal Centre once again came to the aid of a victim of medical negligence.
Secunderabad (NSS): The Telangana Consumer Disputes and Redressal Centre once again came to the aid of a victim of medical negligence. A Yoga master, who hailed from poor family and suffered severe health complications due to a doctor's negligence, was given compensation of Rs 8 lakh. The case was solved in less than one-month time. The Commissioner for Civil Supplies Akun Sabharwal presented the cheque for Rs 8 lakhs to Devaiah on Sunday.
Devaiah (31) hailing from Kothapelli village in Rajanna Siriclla district was working as a yoga instructor. He worked for some time in National Police Academy and won a bronze medal at an international competition. His family is very poor and he is a sole bread earner. He developed piles problem and contacted a piles clinic in Secunderabad on February 24, 2018.
The clinic advised him to undergo an operation which cost Rs 25,000 for treatment. After three hours of operation, he was discharged from the hospital. But soon after that severe bleeding was experienced by him. Devaiah went to the same hospital again for the treatment. As the situation was going out of control, the doctors referred him to go to Yashoda Hospital.
Devaiah's family members and friends came to know that the expenditure for his treatment would be very expensive. So, they approached TRS working president KTR for help. KTR responded very quickly and immediately got sanctioned Rs 5.50 lakh from CM Relief Fund for the hospital expenditure.
But as treatment was taking more time, expenditure was also increasing. For about one-and-a-half months, he took treatment in the hospital for which he paid Rs 18 lakh. To meet the hospital expenditure, Devaiah had to sell his small piece of land and also took money on debt from others.
It took some time for healing and soon after that Devaiah decided to fight against the clinic for their negligence. He came to know about the Telangana Consumer Redressal Centre and approached them on June 29. As soon as the Redressal Centre heard his plea, they issued notice to the clinic which agreed to pay compensation.
Devaiah thanked KTR and Akun Sabharwal for coming to his aid. He said that the Consumer Redressal Centre greatly helped him in getting compensation in less than one month. He said that he was very happy that he got help from the center free of cost.
Sabharwal said that the aggrieved consumers can register their complaints at Telangana Consumers Redressal Cell Toll Free No 180042500333. They can also log onto Facebook: ConsumerInformation RedressalCentre, Twitter: Telangana ConsumerInfo and Redressal Center and also on wedsite www.consumeradvice.in to get the help from them, he noted (NSS)