Prime Minister Narendra Modi visited the Odisha Train accident site in Balasore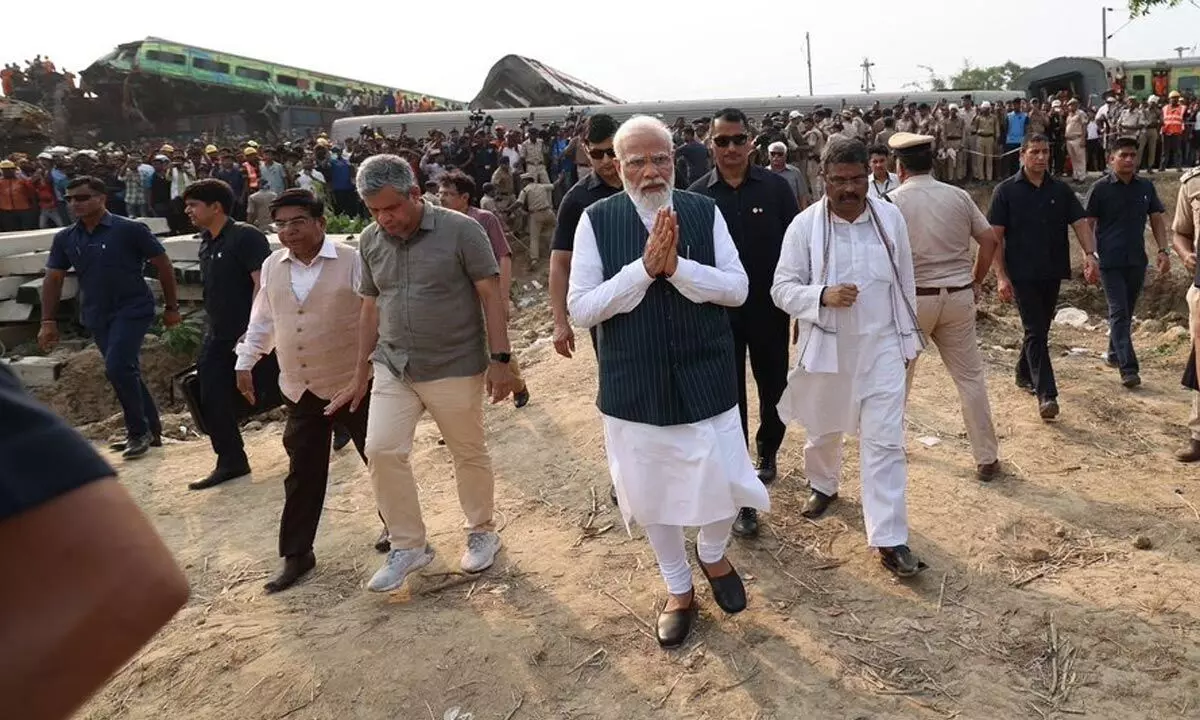 Highlights
Prime Minister Narendra Modi arrived at the accident site in Balasore.
Prime Minister Narendra Modi visited at the Odisha Train accident site in Balasore. He, along with officials and union railway minister went around the area where the ghastly accident took place and inquired how such a horrifying accident took place. He also inquired about the rescue operations. He would soon visit hospitals where the injured are undergoing treatment.

Earlier, West Bengal CM Mamata Banerjee also visited the site. She said a high level committee has been constituted to probe into the cause of accident by Prime Minister. Its not time to indulge in politics, she said.
Prime Minister Narendra Modi after a 40 minute visit to the accident site, is on his way to Cuttack to meet those who were injured in the triple train accident, which claimed over 260 lives. At Balasore, he interacted with local authorities. He spoke to Cabinet Secretary and union Health Minister along with Dharmendra Pradhan from the accident site. He asked the administration to take special care of the bereaved families in shifting the bodies to their respective places.