Pig menace trouble residents in Puttaparthi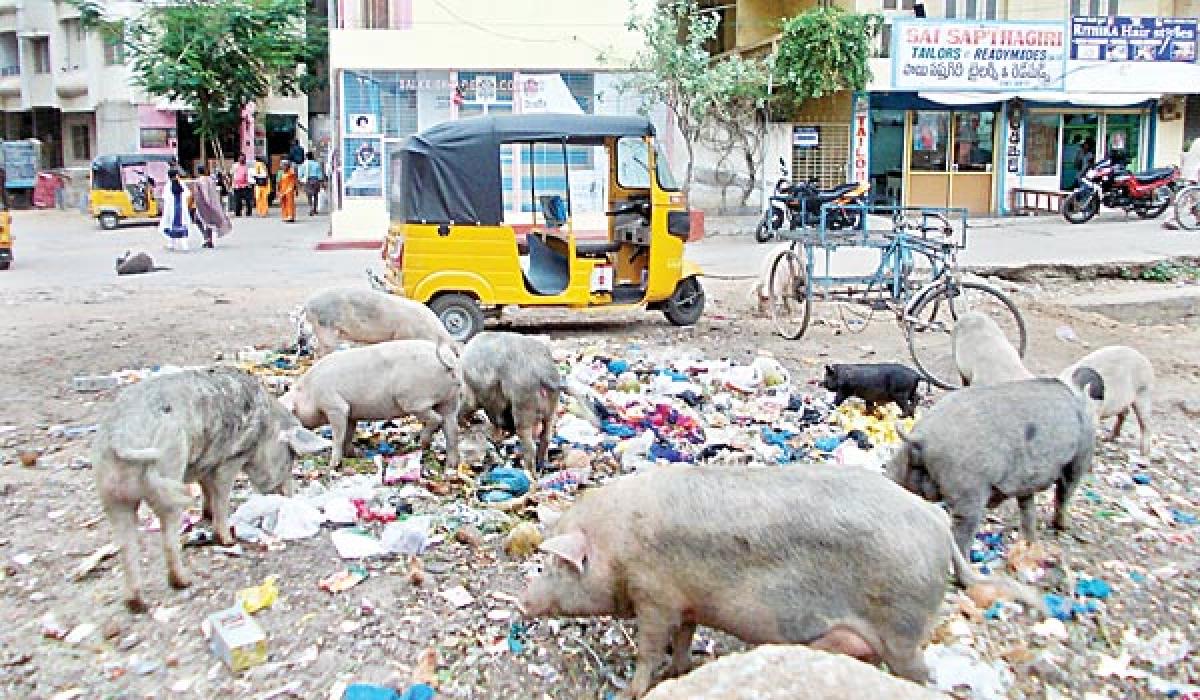 Highlights
Moreover, the area is reeking in foul smell as residents of the apartments are disposing of garbage near the apartment complex. The devotees say that they are facing untold problems because of the foul smell and pig menace while going and coming from Sai Baba Samadhi daily. They asked the officials to take steps to clear the garbage over night ensure steps to prevent recurrence of such incidents i
​Puttaparthi (Anantapur): Sai devotees residing at Rangasai apartment on Chitravati road on Tuesday staged a sit-in on the road demanding officials to take steps to save them from the pig menace. On account of the garbage thrown on the roads, they pointed out that pigs are roaming free on the Chitravati Road posing a potential health hazard to residents of the area.
Moreover, the area is reeking in foul smell as residents of the apartments are disposing of garbage near the apartment complex. The devotees say that they are facing untold problems because of the foul smell and pig menace while going and coming from Sai Baba Samadhi daily. They asked the officials to take steps to clear the garbage over night ensure steps to prevent recurrence of such incidents in future.
When the issue was taken to the notice of the municipal commissioner Vijaybhaskar Reddy, he assured the protestors to solve the problem after taking it up with the municipal councillors.