Andhra Pradesh plays key role in promoting nation's growth rate :Amitabh Kant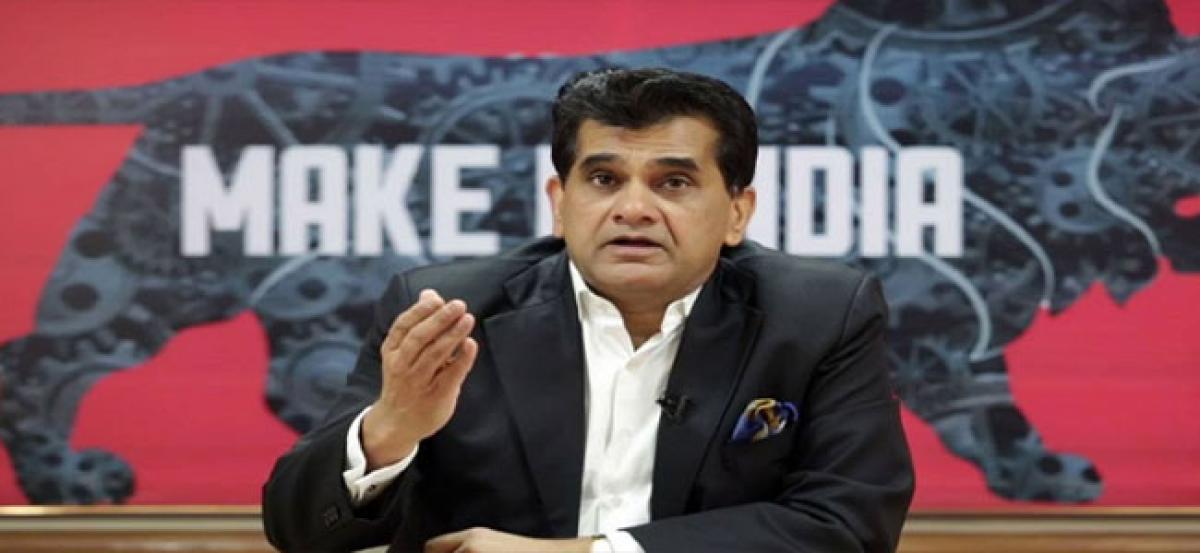 Highlights
CEO of NITI Aayog Amitabh Kant said Andhra Pradesh must take the lead if India has to achieve growth rate of 9-10 percent and Krishnspatnam Port and Nellore region will play an important role in the development of the region. He also said the area is blessed with good land, hardworking, industrious and enterprising people as well as able political leadership.He addressed \'Pratibha Puraskaram\' fu
CEO of NITI Aayog Amitabh Kant stresses need for linking of ports and manufacturing hubs
Nellore: CEO of NITI Aayog Amitabh Kant said Andhra Pradesh must take the lead if India has to achieve growth rate of 9-10 percent and Krishnspatnam Port and Nellore region will play an important role in the development of the region. He also said the area is blessed with good land, hardworking, industrious and enterprising people as well as able political leadership.He addressed 'Pratibha Puraskaram' function held at Swarna Bharat Trust on Friday.
Amitabh Kant further said that China had achieved growth during the past few decades through linking of ports with manufacturing hubs. He pointed out that Krishnapatnam and Nellore region are strategically located with Vizag-Chennai Industrial Corridor and Bengaluru-Chennai Industrial Corridor passing through. Pratibha Puraskaram awards were presented to 83 meritorious students from government schools who secured top marks in SSC exams.
The award consisted of Rs 3,000 prepaid card, a memento and a certificate. Speaking on the occasion, Union Minister for Urban Development and Information and Broadcasting M Venkaiah Naidu said that such awards encourage the recipients and motivate others to emulate them.