Moderate rains likely for AP from July 9-12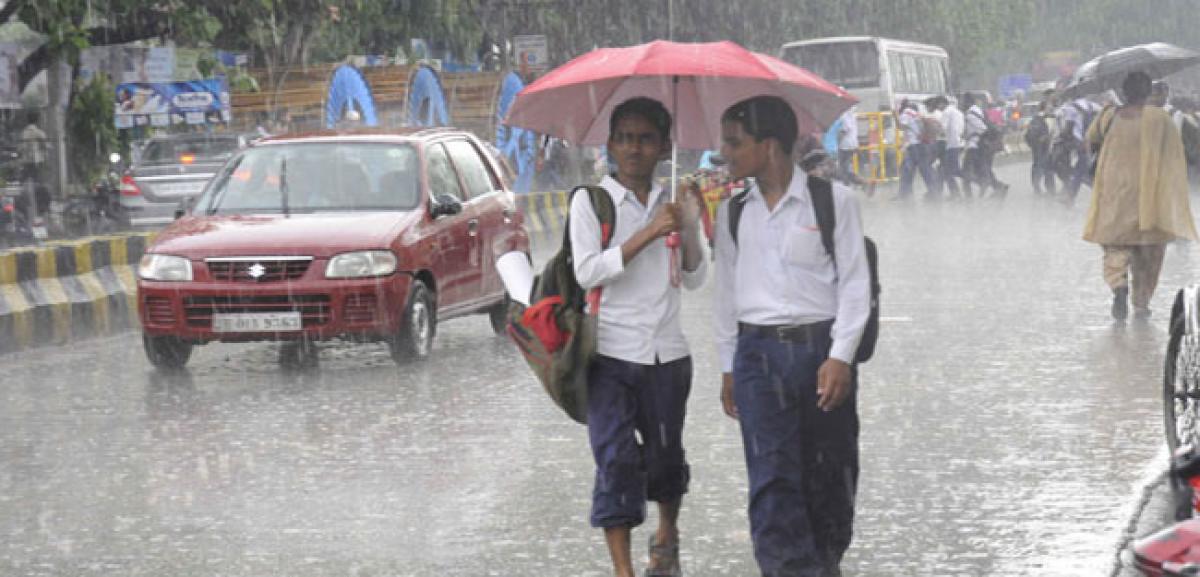 Highlights
Even though the lowpressure area over the northwest Bay of Bengal and its neighbourhood has become less marked, the cyclonic circulation now lies over north Odisha and its neighbourhood It extends up to 76 km above the mean sea level
Hyderabad: Even though the low-pressure area over the north-west Bay of Bengal and its neighbourhood has become less marked, the cyclonic circulation now lies over north Odisha and its neighbourhood. It extends up to 7.6 km above the mean sea level.
As a result, heavy rain occurred at isolated places in Srikakulam, Vizianagaram, Visakhapatnam, East & West Godavari, Krishna and Guntur districts. The Southwest monsoon turned active in coastal Andhra Pradesh and was normal in Rayalaseema, the Met department bulletin said on Sunday.
Rain occurred at many places in coastal Andhra and at a few places in Rayalaseema with Narsapuram in West Godavari district recording 9 cm of rainfall. The chief amounts of rainfall (in cm) in the state were: Koyyalagudem (West Godavari), Kaikalur (Krishna) 8 each, Kukunoor (West Godavari) 7, Bhimavaram (West Godavari), Nuzvid (Krishna) 6 each, Palakoderu, Velairpad, Eluru (all in West Godavari), Amalapuram (East Godavari) 5 each.
There was 4 cm each in Macherla (Guntur), Koida (West Godavari) and 3 cm each in Tiruvuru (Krishna), Polavaram (West Godavari), Kakinada, Kunavaram (East Godavari), Vijayawada Airport, Sattenapalle (Guntur), Chintalapudi (West Godavari), Peddapuram, Dowleshwaram (both in East Godavari), Nandigama (Krishna).
Rain of 2 cm each occurred in Bhimadole (West Godavari), Vararamachandrapur (East Godavari) Tanuku (West Godavari), Gudivada (Krishna), Piduguralla (Guntur), Prakasam Barrage (Krishna), Machilipatnam, Avanigada, Paleru Bridge (all in Krishna), Tadepalligudem (West Godavari), Sompeta (Srikakulam), Guntur, Tenali (Guntur), Ardhaveedu (Prakasam).
According to the forecast, light to moderate rain or thundershowers are very likely to occur at many/few/isolated places in the state from July 9 to 12. No large change during the period July 13-15 in the weather outlook.