TTD EO assures pilgrims of ad-free SVBC programmes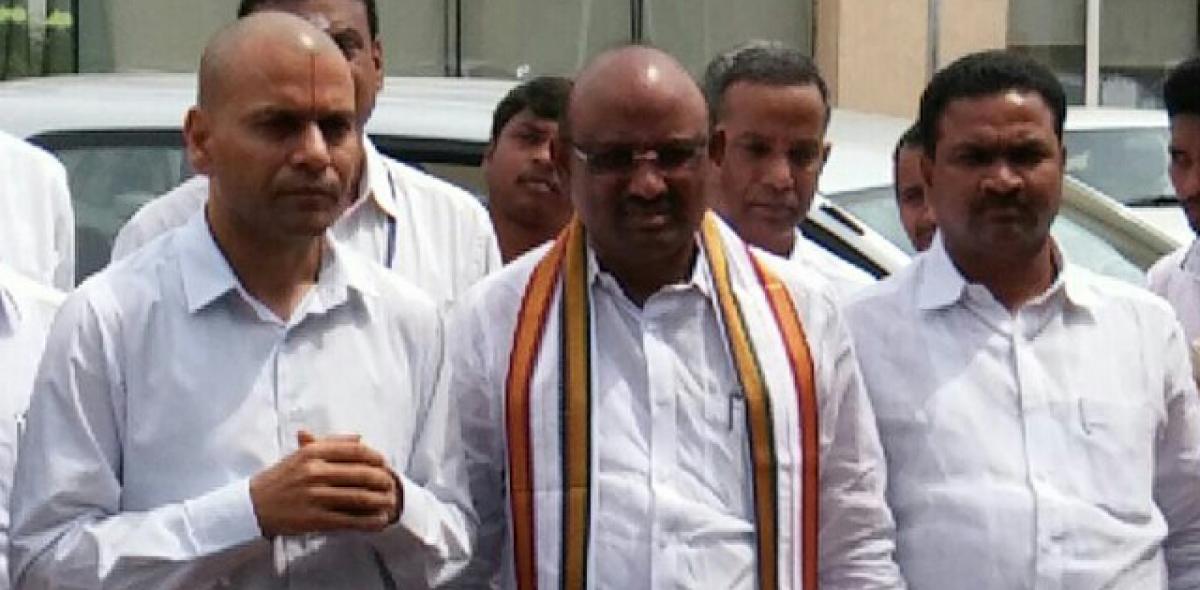 Highlights
While appreciating the devotional programmes that are being telecast in TTDs Sri Venkateswara Bhakti Channel SVBC as par excellence, the pilgrims requested TTD Executive Officer Anil Kumar Singhal to see that there are no advertisement break interruptions during the devotional programmes in the channel Dial Your EO programme was held at Annamayya Bhavan in Tirumala on Friday
Tirumala: While appreciating the devotional programmes that are being telecast in TTD's Sri Venkateswara Bhakti Channel (SVBC) as par excellence, the pilgrims requested TTD Executive Officer Anil Kumar Singhal to see that there are no advertisement break interruptions during the devotional programmes in the channel. 'Dial Your EO' programme was held at Annamayya Bhavan in Tirumala on Friday.
TTD EO attended to the calls of 20 pilgrim callers from across the country. A pilgrim caller Subrahmanyam from Visakhapatnam sought the EO to ensure no advertisements in between live programmes or interesting devotional programmes. Responding to the caller, the EO said the suggestion is well taken and he already discussed with SVBC CEO on the issue.
A pilgrim from Erode in Tamil Nadu Shanmuga Sundaram wanted the TTD reintroduce to Tamil commentary during live telecast of Kalyanotsavam for which the EO answered it is now available on SVBC 2.
When Srinivas from Bengaluru, Raju from Telangana, Devi from Vizianagaram and Ramakrishna from Visakhapatnam sought EO to have separate darshan lines for aged and differently able pilgrims, the EO said that there is need for change in the mindset of the pilgrims also. The aged and specially-abled should chose to come on normal days which have comparatively less rush.
"Though we have identified such days in a year and providing darshan to this category of pilgrims, they are not utilising the privilege and preferring darshan during peak season only," he observed.