Tension prevails in SVMC over PG doctor suicide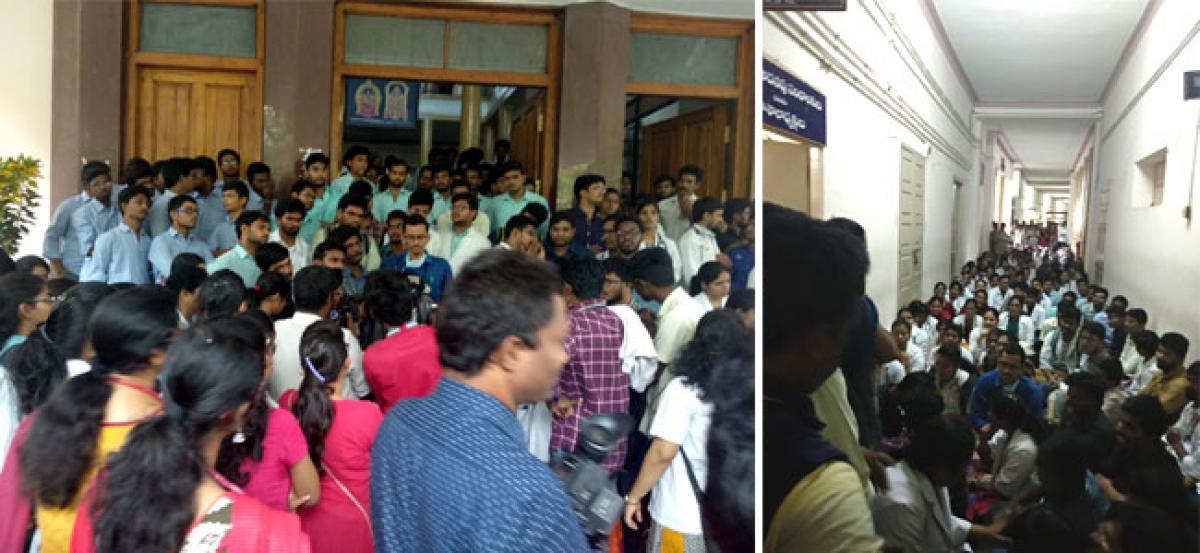 Highlights
Tension prevails in SV Medical College here in Tuesday over a PG doctors suicide Dr Shilpa of Piler inthe district was doing her PG in pediatrics department About two months ago she has complained to Governor thatshe was subjected to harassment by three doctors in the department including HoD
Tirupati: Tension prevails in SV Medical College here in Tuesday over a PG doctor's suicide. Dr Shilpa of Piler in the district was doing her PG in pediatrics department. About two months ago she has complained to Governor that she was subjected to harassment by three doctors in the department including HoD.
On the directions of Governor enquiry was completed but no action was taken on the accused nor the report was made public. In this back drop, she has failed in her examinations. Upset over the incidents that took place that might have decided her result, she committed suicide at her residence in Piler on Monday night.
Angry students went into protest before the principal's chamber and raised slogans against Principal, Pediatrics HoD and district collector. They have been demanding resignation of Principal, enquiry report be made public and action should be initiated on those responsible for harassment that led to Shilpa's death.