Government betraying minorities over dargah: YSRCP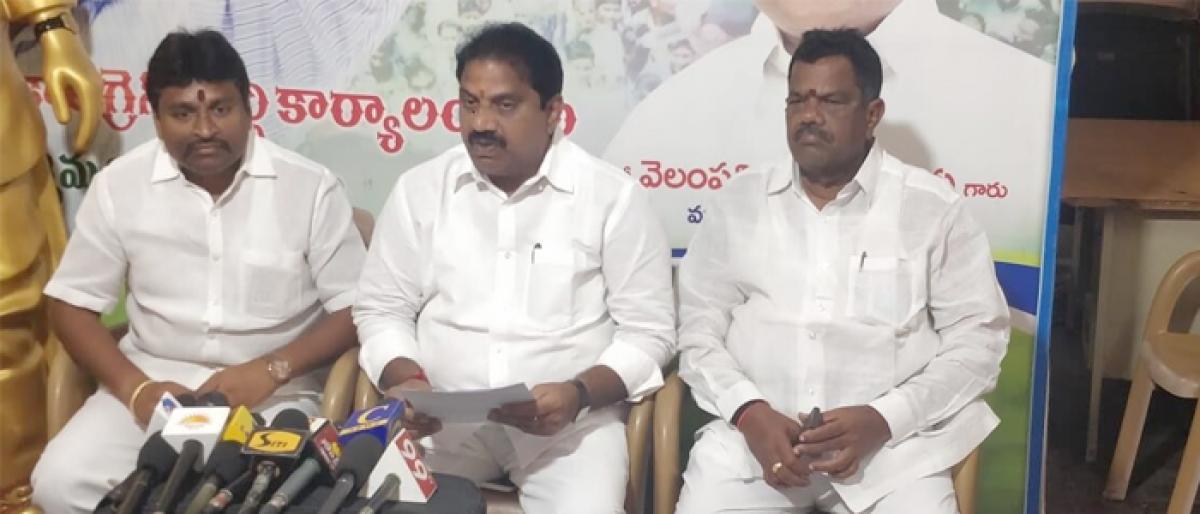 Highlights
YSRCP city working president Malladi Vishnu stated here on Sunday that the government betraying minorities by occupying Dargah which has a history of hundred years for own benefit reflects the dirty politics of MLA Jaleel Khan
Vijayawada: YSRCP city working president Malladi Vishnu stated here on Sunday that the government betraying minorities by occupying Dargah which has a history of hundred years for own benefit reflects the 'dirty politics' of MLA Jaleel Khan.
He demanded that the government and the Wakf Board authorities stop the plans of taking possession of Dargah. He said that the YSR Congress was always helping the minorities in the fight for justice.
Vellampalli Srinivasa Rao said that Jaleel Khan had won by giving false promises to the minorities.