Vijayawada city produces nearly 600 tonnes of garbage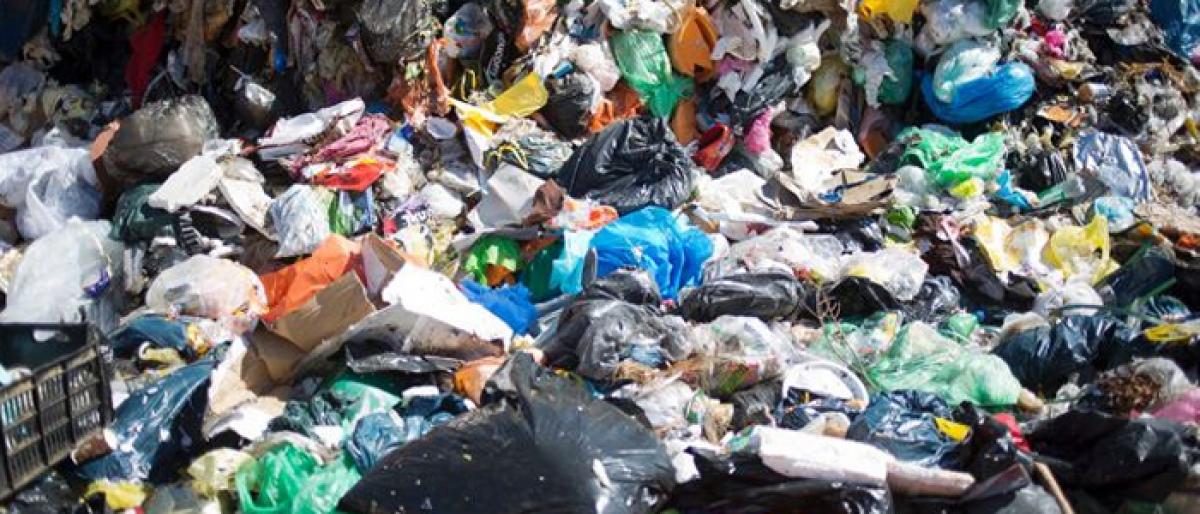 Highlights
The 12 lakh populated city is producing nearly 600 tonnes of garbage every day while the maintenance, cleanliness and regulation of garbage and sanitation works is a difficult task to the authorities of Vijayawada Municipal Corporation VMC in the absence of workers concerned to the duty
Vijayawada: The 12 lakh-populated city is producing nearly 600 tonnes of garbage every day while the maintenance, cleanliness and regulation of garbage and sanitation works is a difficult task to the authorities of Vijayawada Municipal Corporation (VMC) in the absence of workers concerned to the duty.
As many as 4,000 contract workers of the Municipal Corporation handle sanitation-related works including cleanliness of roads and drainage.
Majority of them are contract employees and they belong to CMEY and DWCUA groups.
They handle shifting of garbage and maintenance of dumper bins across the city.
But the maintenance of cleanliness is now turned into a serious
challenge to the local body officials due to the strike by the contract workers.
The contract workers are agitating for scrapping of GO 279 which gives private participation in the supervision and management of sanitation services.
The Vijayawada Municipal Corporation (VMC) is now delivering garbage cleaning and sanitation services with its 250 permanent staff and 200 newly appointed outsourcing staff.
But over 300 tonnes of garbage is being left on the streets of city every day in the absence of contract workers.
Even all the workers are in duties the city cleanliness is always challenge to the civic authorities, but present workers strike turned tough time to citizens at some locations in the city.
The city roads are visible with unhealthy atmosphere and drains were also filled with stagnated water.
Now all the dumper bins remained with full of garbage.
Especially all the drains are worse condition and the citizens are facing bad smell from the unclean drains across the city.
Actually, the city has poor drainage system and several important roads are visible with stagnated water.
Presently, there is no mechanism to remove the silt from drains.
Similarly, the maintenance of anti-larva, fogging operations and mosquito eradication programme was also stopped due to workers' strike.
Chinna, native of LIC Colony, said that nobody was collecting garbage at his apartment. He said that the bad smell was expanding in the area.
Subscribed Failed...
Subscribed Successfully...