Roja Lodges Complaint Against Gali Muddukrishnama Naidu's Family To Collector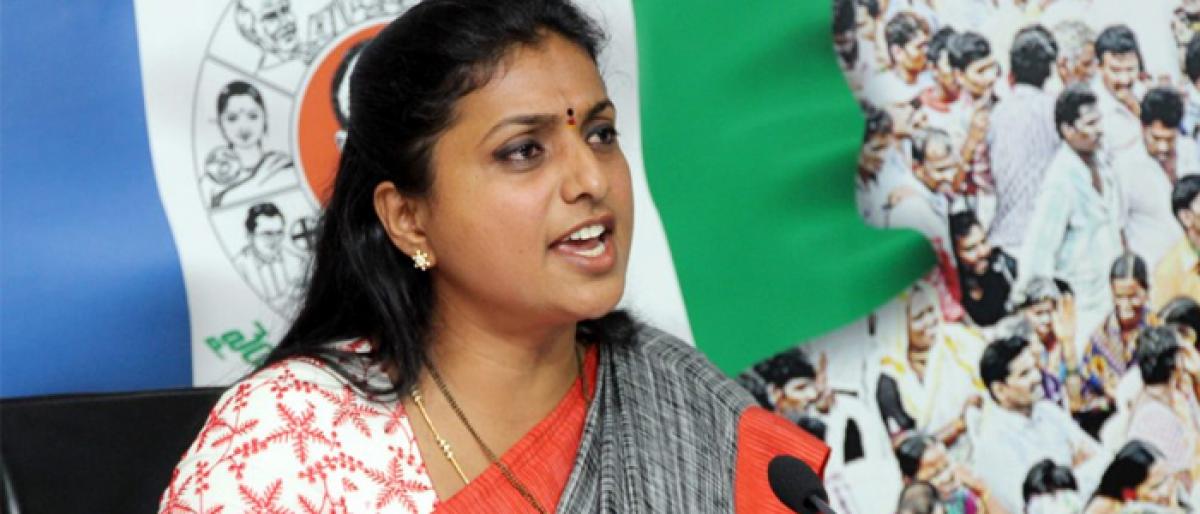 Highlights
YSR Congress Party senior leader and MLA RK Roja lodged a complaint against departed TDP senior leader Gali Muddukrishnama Naidus family members before Chittoor district Collector
YSR Congress Party senior leader and MLA RK Roja lodged a complaint against departed TDP senior leader Gali Muddukrishnama Naidu's family members before Chittoor district Collector.
She brought to the notice of the official that Gali's wife and MLC Saraswati violated protocol by allowing her son as chief guest in the official programmes.
In the absence of mother, son is also holding official meetings in the constituency.
She warned of law and order problem in the segment if the Gali family members did not mend their ways.
Roja also came down heavily on Chief Minister N Chandrababu Naidu over denying funds to her constituency.
People gave mandate to TDP but the CM left people in the lurch. She is spending money from her own resources for the development of the constituency.
The YSR Congress leader exuded confidence that people will vote in support of her party in the next elections and YS Jagan will assume the CM post .