Happy Sunday celebrated at Pushkar Ghat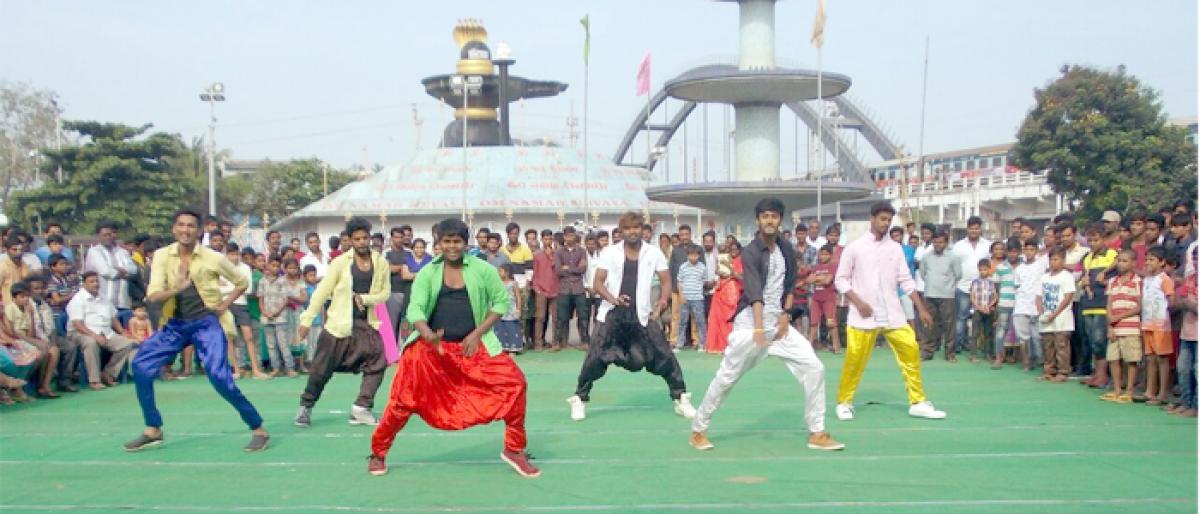 Highlights
The 103th Happy Sunday was celebrated at Pushkar Ghat here As many as 13 events were staged in the celebrations
Rajamahendravaram: The 103th Happy Sunday was celebrated at Pushkar Ghat here. As many as 13 events were staged in the celebrations.
Rajamahendravaram Municipal Corporation is continuously conducting the programme as per the directions of Chief Minister Nara Chandrababu Naidu.
Students of municipal corporation and private schools participated in the programmes.
Skits, solo and group dances, songs etc impressed the audience. Programme coordinator Durga Prasad supervised the programme.