2.7 lakh enrolled in Chandranna Bima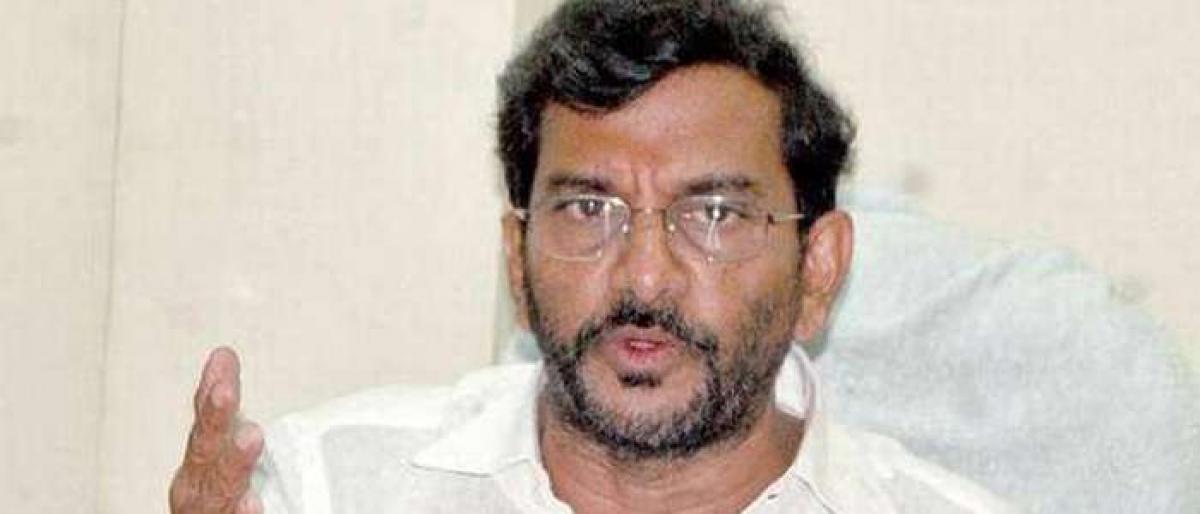 Highlights
Agriculture Minister Somireddy Chandramohan Reddy has informed that the government had sanctioned more 110 houses to Pynapuram under the limits of the Nellore Urban Development Authority NUDA
Nellore: Agriculture Minister Somireddy Chandramohan Reddy has informed that the government had sanctioned more 110 houses to Pynapuram under the limits of the Nellore Urban Development Authority (NUDA).
The Minister laid foundation stone for works of Cement Concrete (CC) roads which would be taken up at an estimated cost of Rs 98 lakh and also for water works with Rs 1.05 crore in Pynapuram village.
The government is taking measures to provide Rs 2,500 as dole to ash pond victims. Further, the Minister also inaugurated NTR houses in the village on Saturday.
Speaking at the meeting, Chandramohan Reddy stated that they were providing social security pensions to 129 beneficiaries.
He explained that they had sanctioned Rs 1.3 crore for construction of 61 houses under NTR Housing Scheme. Measures are being taken to construct Bandepalli-Degapudi canal in Manubolu mandal, he added.
He informed that 2.7 lakh members have been enrolled in Chandranna Bima scheme across the state. Agriculture Minister said that they would strive hard to complete Polavaram Project by March 2019 and would also bring water to Nellore district.
State government has been providing financial assistance under Chandranna Pelli Kanuka to SC, ST and BCs, he added. Sarvepalli reservoir Chairman E Rammohan Reddy and others were present.