Loans to MSMEs up to 1 cr in 59 minutes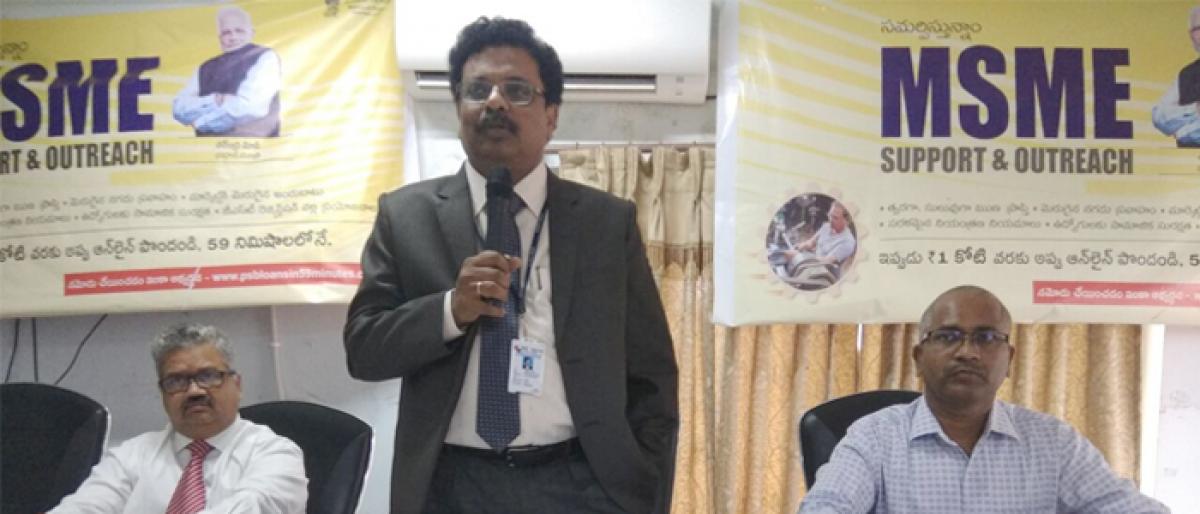 Highlights
As announced by Prime Minister Narendra Modi, loans from Rs 10 lakh to Rs one crore will be sanctioned to micro, small and medium enterprises within 59 minutes, said Andhra Bank general manager K Bhaskara Rao
Narsapur: As announced by Prime Minister Narendra Modi, loans from Rs 10 lakh to Rs one crore will be sanctioned to micro, small and medium enterprises within 59 minutes, said Andhra Bank general manager K Bhaskara Rao.
He reviewed progress in issue of loans with bankers, industrialists and others at an awareness programme for MSMEs organised here on Thursday.
Bhaskara Rao called upon the unemployed youth to avail the opportunity to start units of their own. He reminded Modi launched the programme in an unprecedented manner on November 2.
He announced that a two per cent concession on interest would be given to units that registered with the GST.
Social security was guaranteed to the employees working in the MSME units by extending services like ESI, PF and other benefits, he added.