Convention on Artificial Intelligence held at NSTL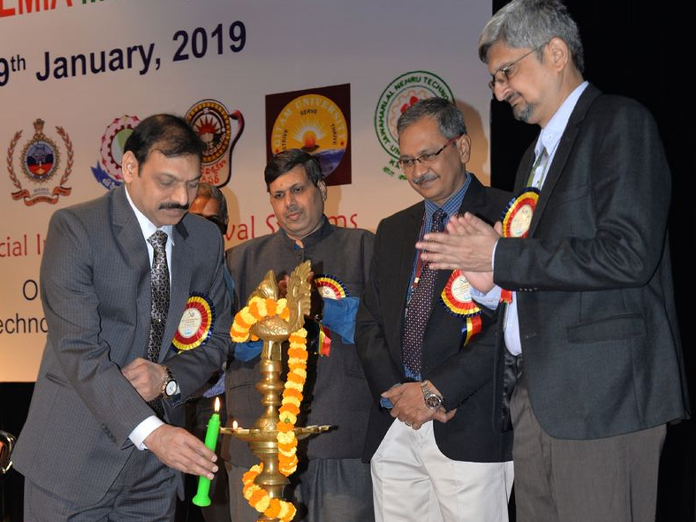 Highlights
Naval Science and Technological Laboratory NSTL organised NSTL Academia Meet NAM 2019 on Saturday with the theme Artificial Intelligence for Naval Systems
Visakhapatnam: Naval Science and Technological Laboratory (NSTL) organised NSTL Academia Meet (NAM 2019) on Saturday with the theme 'Artificial Intelligence for Naval Systems.'
The NAM 2019 provided the ideal platform for deliberation and discussion on Artificial Intelligence (AI) and its application to defence systems, with specific emphasis on naval systems.
A galaxy of researchers and faculty from 18 universities, technologists and system developers of six labs of the DRDO including NSTL, NMRL, CAIR, NPOL, DMRL and DEAL participated in the meet and exchanged views and ideas in the exciting area of research AI.
Speaking on the occasion, NSTL Director Dr O R Nandagopan described the academic institutes as fountainheads of innovation and expressed hope that NAM 2019 would help bridge the gap between academia and research and development institutes and bring out a roadmap for futuristic research in respect of AI enabled naval systems.
Dr Samir V Kamath, distinguished scientist and Director General (Naval Systems and Materials), DRDO, recalled the contributions of academia the world over in fostering a spirit of enquiry and harnessing innovation and creativity to meet social and technological needs of society at large.
He opined that AI would play a major role in the battlefield of the future and hoped that the participants would benefit immensely from the interaction.
Andhra University VC Prof G Nageswara Rao commended the initiative calling it 'timely and apt' and exhorted researchers to give their creative best towards the development of 'best in class naval systems.'
Dr Anil Kumar Agarwal, Director ER and IPR, DRDO, G Ravi Kumar, Technology Director NSTL, and Chairman NAM 2019 also spoke.