Chandrababu Naidu announces Rs 5 lakh ex gratia to CRPF personnel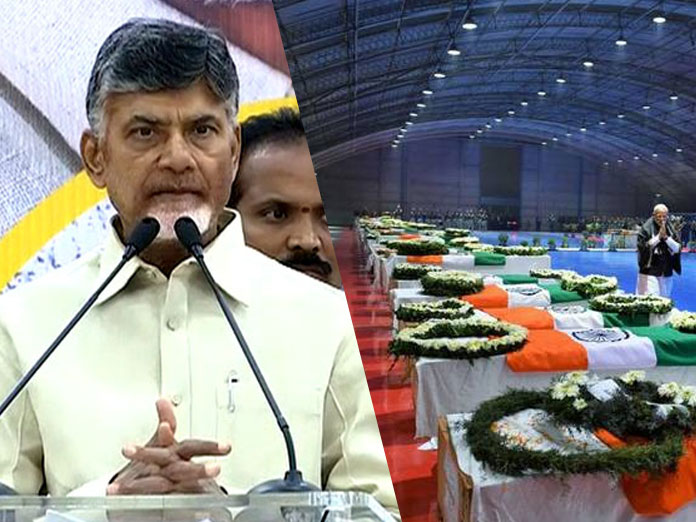 Highlights
The TDP Politburo expressed condolences to the martyred CRPF personnel and Chief Minister N Chandrababu Naidu has announced Rs 5 lak exgratia to each victim who died in the terrorists attack at Pulwama district in Jammu and Kashmir
Amaravati: The TDP Politburo expressed condolences to the martyred CRPF personnel and Chief Minister N Chandrababu Naidu has announced Rs 5 lak exgratia to each victim who died in the terrorists attack at Pulwama district in Jammu and Kashmir.
The Chief Minister, who paid tributes to the CRPF personnel in the party Politburo meeting here at Undavalli in Guntur district on Saturday.
Chandrababu Naidu said that all the public in the state have been supporting the national cause unanimously.
He added that the terrorism is a threat to the national security and it must be suppressed with good strategy. Both, central and state governments should work together to safegaurd the national security and AP is always in the forefront for that.