Water supply through tankers in summer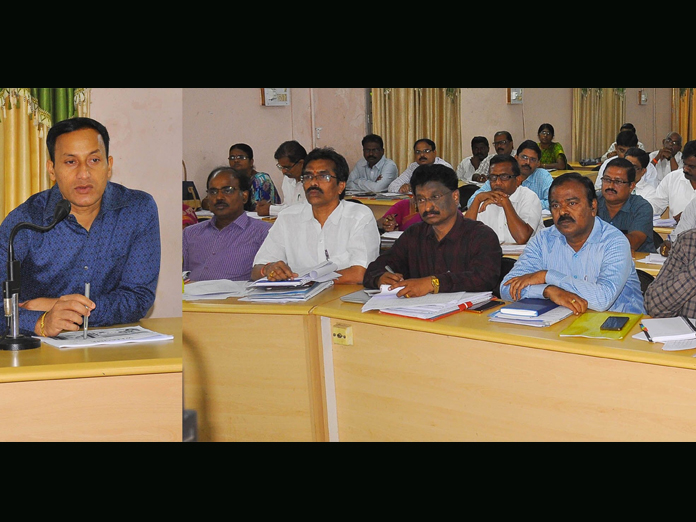 Highlights
Proposals have already been prepared for the supply of drinking water through tankers to 36 habitations at an estimated cost of Rs 5752 lakh as part of summer action plan, according to District Collector Praveen Kumar
Eluru: Proposals have already been prepared for the supply of drinking water through tankers to 36 habitations at an estimated cost of Rs 57.52 lakh as part of summer action plan, according to District Collector Praveen Kumar.
He was participating in a meeting with officials of Rural Water Supply, municipal and panchayat officials on implementation of the action plan here on Tuesday.
Addressing the officials, he directed the officials to visit pay a visit to the fields to identify areas where there will be a possibility of drinking water shortage during this summer.
He asked them to locate water resources to be used during emergency. He also instructed them to carry out repairs to hand pumps, pipelines and others ahead of summer on a war-footing.
The Collector informed the officials that in all 2413 habitations in 909 villages in the district, there are 34 CPWS schemes, 2038 PWS schemes, 531 MPWS schemes, 4080 hand pumps and 443 summer storage tanks.
RWS, panchayat and municipal officials should inspect the schemes and take appropriate measures to ensure water supply during summer, he ordered.