SP Ch Vijaya Rao inspects security at CM's residence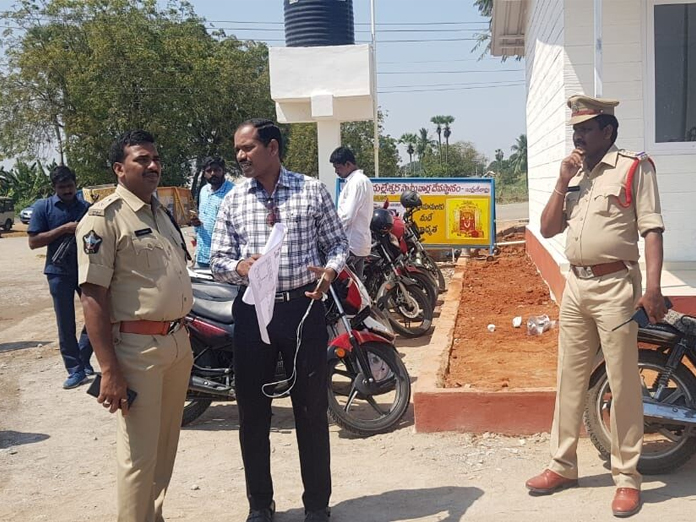 Highlights
Urban SP Ch Vijaya Rao on Friday inspected security arrangements at Chief Minister N Chandrababu Naidus residence at Undavalli in Guntur district
Guntur: Urban SP Ch Vijaya Rao on Friday inspected security arrangements at Chief Minister N Chandrababu Naidu's residence at Undavalli in Guntur district.
He directed the police officials to discharge their duties efficiently and gave suggestions and advises to the police officials.
He said that they will inaugurate dormitory and control rooms and check posts to be set up at CM's residence very soon.
He inspected alertness of cops on security duty at CM's residence. Later, he conducted a meeting with the police task force team and directed it to take steps to avoid untoward incidents.
He instructed it to keep vigilance on the movements of the strangers and vehicles at Prakasam barrage.