India escapes the worst of emerging markets misery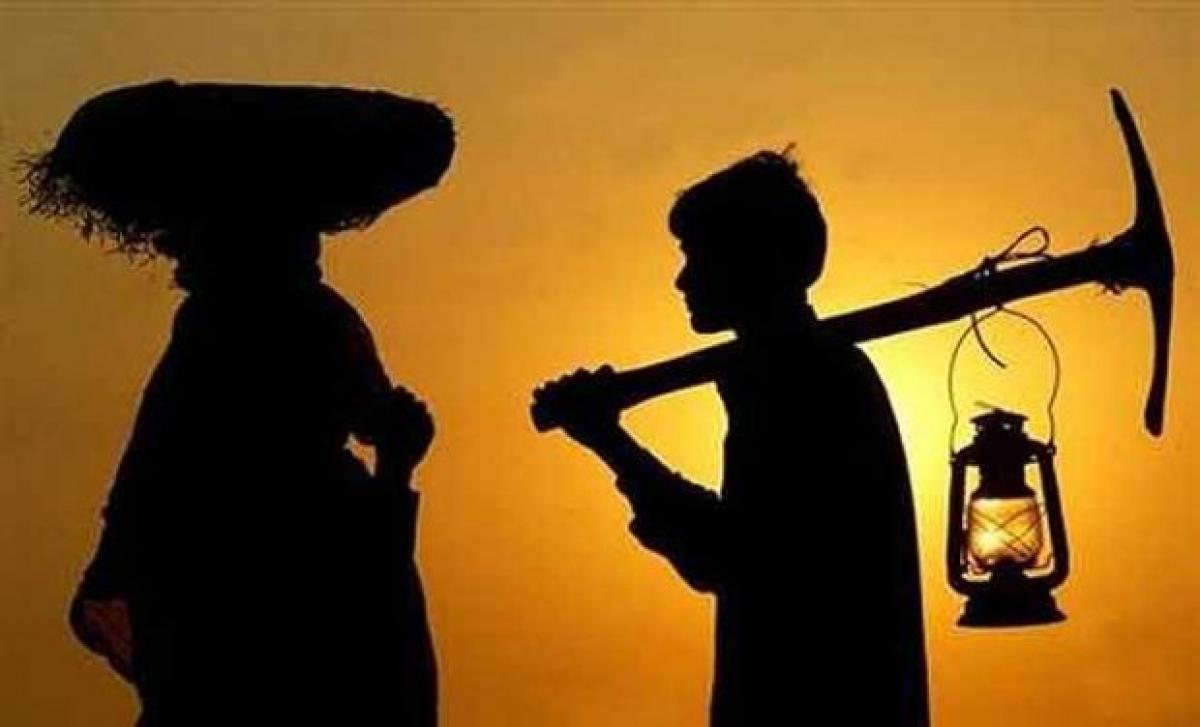 Highlights
Three years ago India was the weakling of the emerging markets clan, politically stagnant and struggling to grow -- but as gloom engulfs other developing economies, the subcontinent is enjoying a moment in the sun.
Three years ago India was the weakling of the emerging markets clan, politically stagnant and struggling to grow -- but as gloom engulfs other developing economies, the subcontinent is enjoying a moment in the sun.
Brazil and Russia lie deep in recession and South Africa is teetering on the brink after demand for raw materials collapsed, while alarm bells have sounded over fears the China juggernaut may be faltering.
Enter India, once dubbed the Broken BRIC, as the core group is known, now poised to become the fastest-growing G20 economy, expanding at a respectable seven percent, with its finances nourished by cheap oil.
"If you look at the growth numbers, India is definitely doing better than these other economies," Kunal Kundu, an economist at Societe Generale in Bangalore, told AFP.
"China is in slowdown mode and Brazil and Russia are in trouble because they are commodities-dependent. We are seeing India as the standout."
It is not all rosy -- while low-cost oil and a new way of calculating growth have added shine to India's GDP figures, its exports remain poor and shares on the Bombay Stock Exchange languish five percent below a year ago.
Economists say underlying growth remains fragile, and question whether the re-calculated figures that show India's growth rate has caught up with China's can be trusted.
But as turmoil convulsed global markets this summer, wiping trillions of dollars off world exchanges and leading investors to flee emerging economies, India has escaped comparatively unscathed.
"India is looking like an oasis of stability at the moment," said Mark Williams, chief Asia economist at Capital Economics in London.
"It is a very different picture from a couple of years ago when India was at the forefront of concerns."
As long as China steamrolled along at double-digit pace, covering its landscape with highways and skyscrapers, train tracks and malls, it sucked in vast amounts of raw materials such as oil, coal, iron ore for steelmaking, and cement.
Now the magic growth engine is sputtering out its worst GDP figures since 1990, Beijing says; analysts say the truth could be even uglier.
When the Middle Kingdom's appetite waned it cast a chill over Brazil, whose economy depends on selling commodities to China and a handful of other big customers.
Prices have drooped, with the Bloomberg Commodity Index that tracks 22 raw materials falling to its lowest in 16 years in August, and not only are prices low, no one is buying like before.
"Brazil is very affected, more than other emerging countries, especially after what happened yesterday," said Alex Agostini, chief economist at Austin Rating in Sao Paulo, referring to Standard & Poor's decision to cut Brazil's sovereign rating to junk.
At the peak of the boom in 2010 the one-time South American superstar grew 7.5 percent; economists now expect it to remain in recession in 2016, as political paralysis compounds its woes.
Fellow junk-rated Russia, an oil exporter which lost big when prices halved, faces biting sanctions over the Ukraine crisis, while the number of Russians living in poverty has soared to 21.7 million, or roughly 15 percent of its total population, statistics agency Rosstat said.
"The main impact now comes through China influencing the global economy, commodities and financial markets," Oleg Kouzmin at Renaissance Capital in Moscow said. He expects Russia's economy to shrink by four percent this year.
In South Africa, one of China's biggest suppliers of minerals, one in four people is unemployed and GDP unexpectedly shrank 1.3 percent in the second quarter. Sales of iron ore have tanked, leading mining companies to announce huge layoffs.
Adding to the pain is a looming Federal Reserve interest rate rise, which will make riskier emerging markets less attractive compared with the dollar.
Next to its fractious emerging market cousins, politically stable India looks positively glowing, named by the IMF as one of the few "bright spots" in the world economy.
Low commodity prices are a gift: while cheap crude has pummelled exporters, India, which imports 80 percent of its oil needs, won the lottery.
The ensuing cash windfall has helped the government balance its books and made it less reliant on foreign loans.
"India is in a much better position, we don't have some of the problems the other economies have," said Arya Sen at Jefferies investment bank in Mumbai.
"Not only that, we are probably going to see an acceleration in growth which is very rare at the moment."
Yet old problems persist -- Prime Minister Narendra Modi's promised reforms have stalled, with a land acquisition bill abandoned and a key sales tax delayed indefinitely.
India escaped much of the recent global turmoil because it exports relatively little -- meaning it does not make enough goods people want to buy, isolating it from the wider economy.
Labour and investment laws remain agonisingly complex, hindering growth, while outdated infrastructure is badly in need of funds.
And while in New Delhi politicians trumpet a growth rate that now rivals China's, economists warn India is still a chronic underperformer.
Its $2 trillion economy is five times smaller than that of China, which although not bounding like before still contributes more than a third of global growth.
"India should not be complacent, politicians should not be celebrating," Williams at Capital Economics said.
"It should be growing much faster. It could have had growth of nine or 10 percent, it could have been another China."