Easiest Way to Sell Your Used Car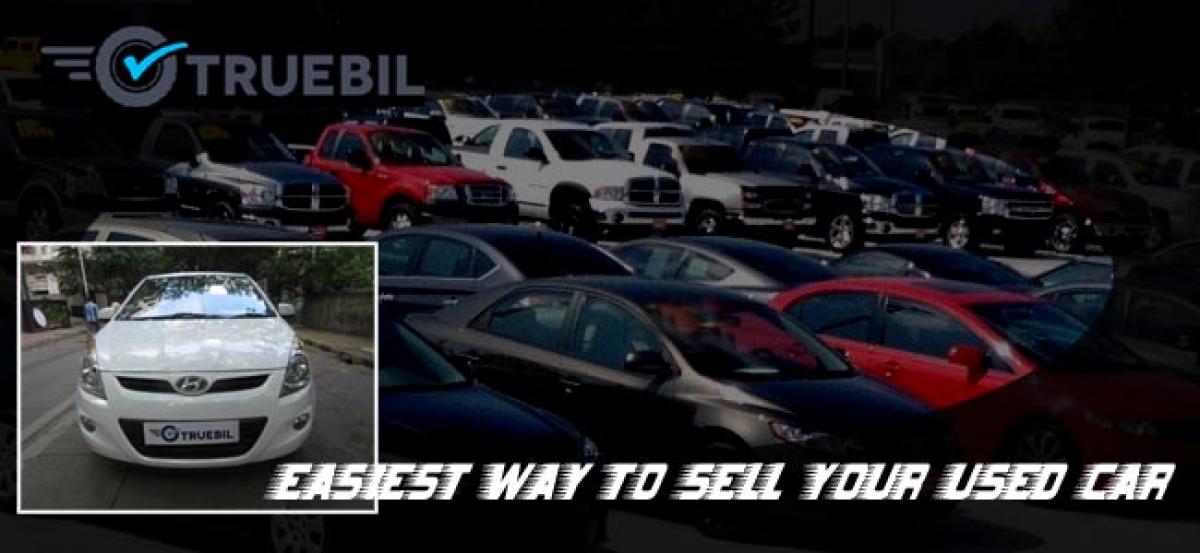 Highlights
Selling car is no longer a taboo in India and you can sell automobiles online through a click of mouse. Indians are opening up to the idea of doing
Selling car is no longer a taboo in India and you can sell automobiles online through a click of mouse. Indians are opening up to the idea of doing high value transaction online such as buying or selling a used car. E-commerce is no longer restricted to buyer's durables, gadgets and apparels. In this digital age, prospective consumers are even buying, selling and renting car over the internet.
Rise of online auto media portals:
The online auto media portal like Truebil.com has emerged as one of the fastest growing channels for used cars for sale in Mumbai. This portal has shown exponential development over the last few years and is now a potent tool that helps expedite all automotive transactions. It provides comprehensive solution under one roof for all your used car needs and has a giant database of second hand cars in Mumbai. All sorts of used cars such as swift Dzire, Honda City, Tata Indigo, Zen, used innova Mumbai, used swift etc. are listed in this site are verified and well analyzed by its executive before it goes live on web. All of these features greatly help to sell car online within minutes.
Online auto media portals offer unmatched convenience to car sellers:
Online auto media portals offer unmatched convenience to car sellers through a click of mouse. The research tech team comes up with the innovative tools to make the process of buying and selling smooth. Some of these tools includes 'used car estimate' – enables to predict the estimate value of a car in the sale facility, 'product analytics' – to better used car search experience for faster sales, 'car loan estimate' – to ensure easy financing of pre-owned cars in Mumbai in the form of reasonable monthly EMIs. All of these tools plays a crucial role in increasing the brand value of this site and have made it even more credible, effective and reliable.
Creates striking advert for your car:
This site creates genuine inviting advertisement for your car. They post your car for sale on web only when it is scrutinized by the experts with details. Their professional photographers will visit your preferred location at you preferred time for professional photo-shoot of your car. These photographs are taken with the best cameras using wide-angle lens to clearly reflect the space and grace in your car. Authorized auto media site helps you to get all of these services absolutely free of cost.
A car profile on Truebil.com is thorough inspected with more than 40 pictures of the car displaying every feature. Potential buyers can compare two different cars simultaneously with True score features. They can take a test drive, view the used car features with brands, model, types, colours, size, technical specification, prize, verified documents etc. They provide complete and zero depreciation car insurance on used car for sales in Mumbai. All this is done by experts who excel in selling automobiles online thus enticing the potential consumers into booking a view within minutes of their search.
Subscribed Failed...
Subscribed Successfully...