Growth rate likely to be 6.5 pct for current fiscal year, says C. Rangarajan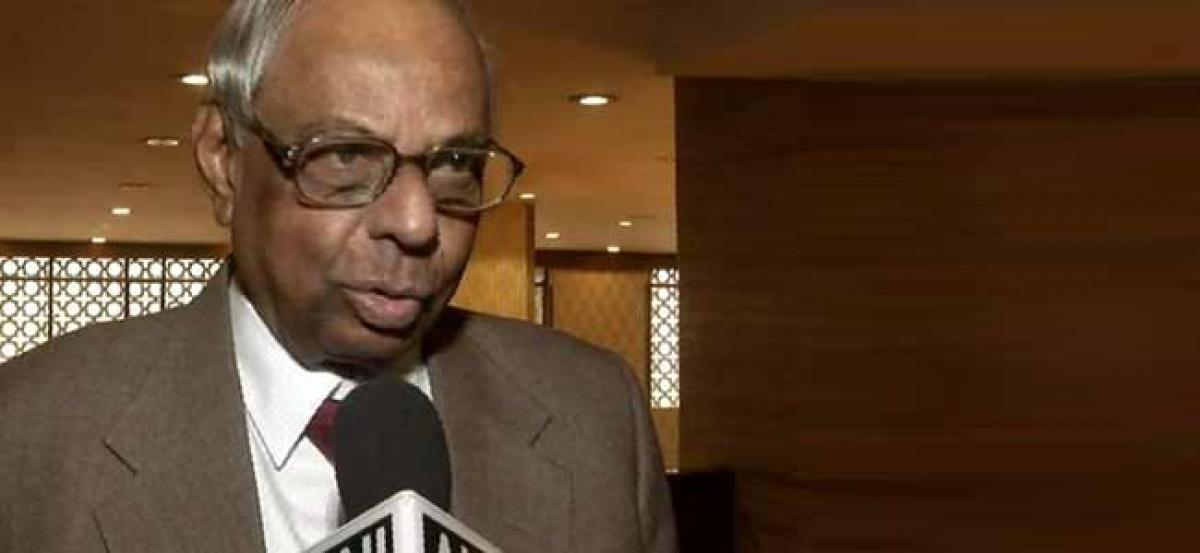 Highlights
Former RBI Governor C. Rangarajan today said that the economy is coming out of the phase of slow growth and estimated that the GDP growth rate for the current financial year is likely to be 6.5 percent
New Delhi : Former RBI Governor C. Rangarajan today said that the economy is coming out of the phase of slow growth and estimated that the GDP growth rate for the current financial year is likely to be 6.5 percent
"I think the economy will grow at seven percent in the next two quarters. With the growth rate that we know now of Q1 and Q2, my estimate is that the GDP growth rate for the year as a whole will be 6.5 percent," Rangarajan stated highlighting that even 6.3 percent rate of growth in the second quarter is better than before but certainly not very high.
Asked about the populist scheme of farm loan waiver which is a major issue in Gujarat Elections, the former RBI Governor said that the problem of distress is real and one should understand that there can be years in which due to failure of monsoons, cyclones or various other reasons, the prospects of agriculture get very seriously affected.
"The best approach is to waive the payment of interest and the repayment of loan during that particular year because the farmers do not have the ability to repay. Secondly, what should be done is to reschedule the loan so that the farmer is given a longer time during which he can repay the loan. The complete waiver should happen only when the two things do not work," Rangarajan said.
When questioned about the inflation trend, he said that it is very difficult to forecast short term CPI inflation but probably it will be around over four percent as the improvement in agriculture should have a favorable effect on agricultural prices, however one cannot predict the movement in oil prices.