GST will continue even if govt changes at Centre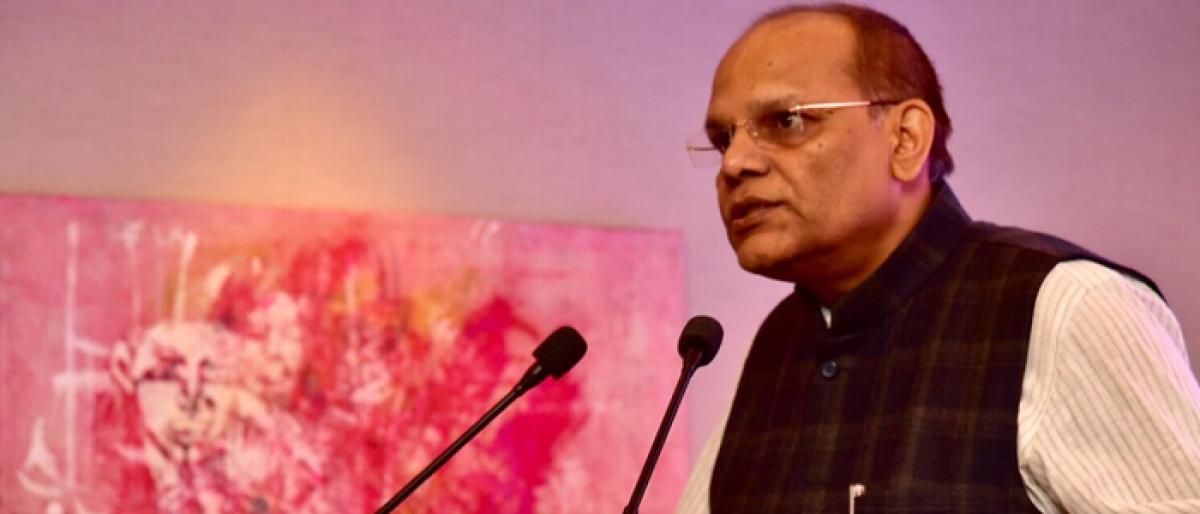 Highlights
Nothing can stop the The Goods and Services Tax (GST) juggernaut, not even change in the government at the Centre, says Somesh Kumar, Principal Secretary (Commercial Taxes & Excise), Government of Telangana
Hyderabad: Nothing can stop the The Goods and Services Tax (GST) juggernaut, not even change in the government at the Centre, says Somesh Kumar, Principal Secretary (Commercial Taxes & Excise), Government of Telangana
Speaking to The Hans India after inaugurating an Assocham National Conclave on GST here on Wednesday, Somesh Kumar, Principal Secretary (Commercial Taxes & Excise), Government of Telangana, said: "The GST Council comprises of finance ministers from different states. With all the decisions being taken with consensus and devoid of voting, I see that second year will bring a lot of stabilisation to the GST. Even if there is a change in the government at the centre, the GST would still be prevalent with few modifications here and there."
He went on to add, "GST remains a work in progress even one full year after its implementation and issues like rationalisation of the tax slabs (for example, there is immediate need to bring cement and paints in the 18 per cent slab from 28 as these are consumed by both rich and the poor), bringing new items like petroleum products, electricity and land & immovable property under purview of GST will take it to the next level in the next 3-5 years. The task is not easy since the Centre and the States need to come to a consensus and work out a mechanism that satisfies all."
"One of the highlight of the GST was that there will be invoice matching which will be possible, unfortunately the GST Network (GSTN) has not been able to provide this facility," he said.
"Sometimes we want to do lot of data analytics in Telangana, but we do not get the full data, as we would like from the GSTN," added Kumar while presenting a report card on first year of GST.
While he hailed the GST Council for showing lot of maturity with rapid response on emerging needs, Kumar said, "On GST Network I have my reservations, they could have done much better. Today, if there is any criticism of GST it is not on GST per se, it is on the network, its inability to respond and various problems that we face." On the promises made under the GST and its benefits to the businesses, he said that while it has been very positive on the organised sector but the unorganised sector is still reeling under the impact of GST.
On Telangana not getting GST compensation, he said, "While some people feel bad, but I feel very proud that we are not dependent on Central government compensation, our economy and businesses are good, our officers are doing very well and therefore we do not need compensation and we believe that we should grow at a faster pace than what the compensation can give us."
Interested in blogging for thehansindia.com? We will be happy to have you on board as a blogger.